Regular price
$15.99 USD
Sale price
$10.99 USD
Unit price
per
YEAR END SALE
Sold out
[High Quality]: The Gateron Oil King mechanical keyboard switches offer a smooth and comfortable typing experience, ideal for gaming. They boast a remarkable longevity of up to 80 million cycles, ensuring enduring performance. Additionally, they produce extremely low noise levels, making them a preferred choice among gamers. These switches come factory-fine lubricated and are ready for immediate use. They are available in three sizes: 10pcs, 30pcs, 65pcs, 90pcs and 110pcs.
[Feature]: Oil King Switches feature a Triple-enhanced pin Design, making them resistant to bending. This enhancement significantly improves the stability and lifespan of the switch without adding unnecessary thickness. They also incorporate original Alloy Contacts and a Black Plated Spring to ward off oxidization, resulting in an impressive mechanical lifespan of up to 80 million cycles.
[Product Parameters]: The Gateron Oil King switches are linear, providing a consistently smooth operation with minimal noise. They have a total travel distance of 4mm and a light operating force of 55±5gf, making them well-suited for both gaming and office use.
[Compatibility]: These switches are compatible with most hot-swappable mechanical keyboards that feature a 5-pin configuration. They also work with 2-pin, 4-pin, and non-bumped SMD lights.
[Packaging]: Each switch is meticulously packaged in an exquisite and durable PVC plastic box, ensuring the shaft body is shielded from damage and preventing pins from bending during transit. This thoughtful packaging also makes it an excellent choice as a gift for mechanical keyboard enthusiasts. Please note that the Switch Opener is not included.
Share
View full details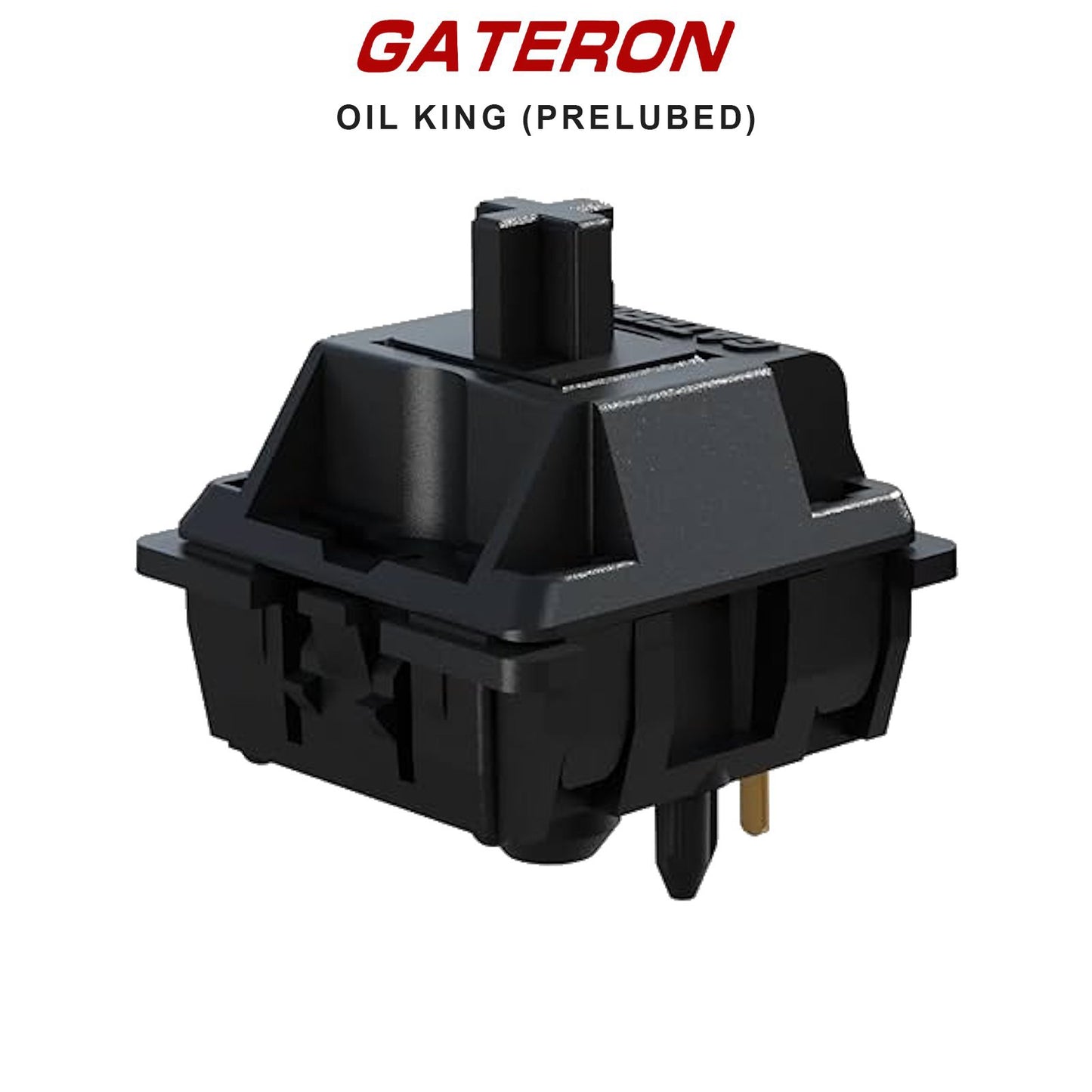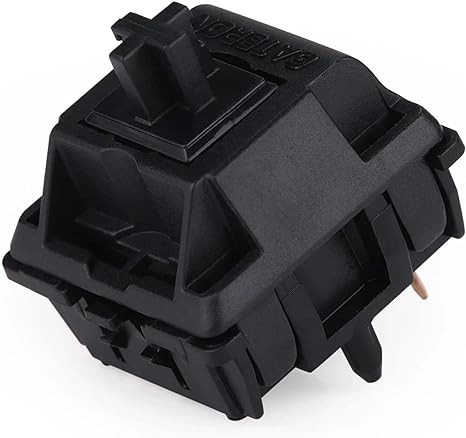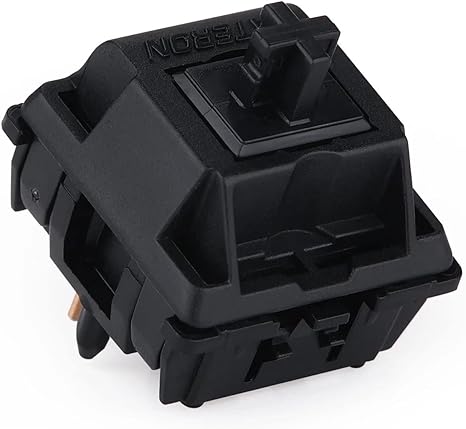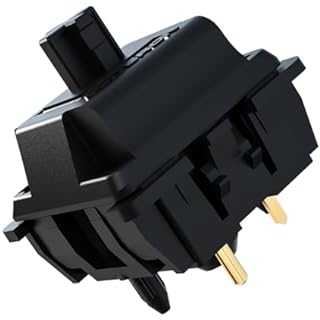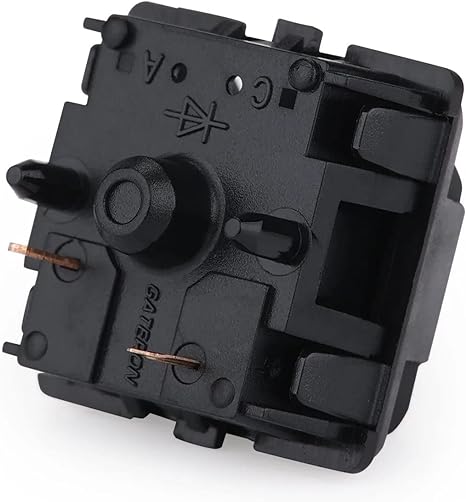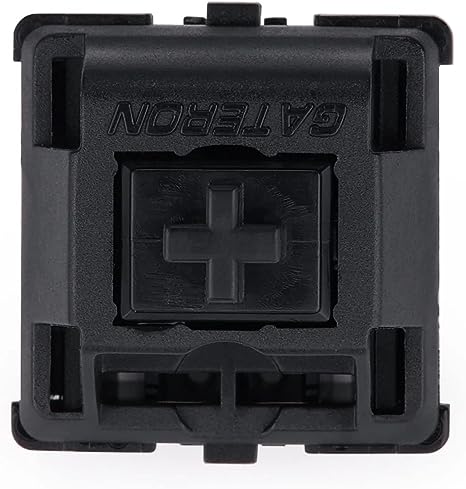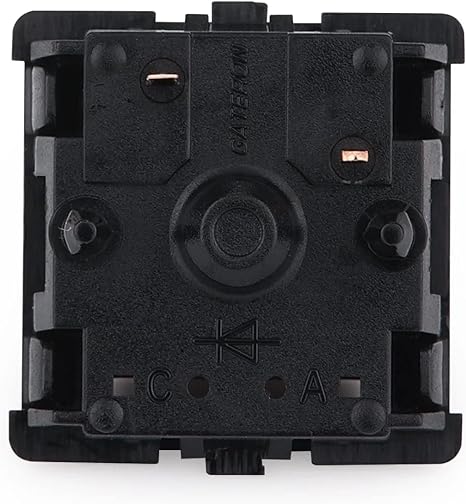 Linear Typing Feel
The Oil King switch is the newest mechanical linear switch that features a Nylon PA66 upper housing, a housing base made of secret black Ink housing material, and a POM stem. The stem in the upper housing is fantastic with ultra-stability and almost no wobbliness. Compared to CJs, it has a deeper patch sound.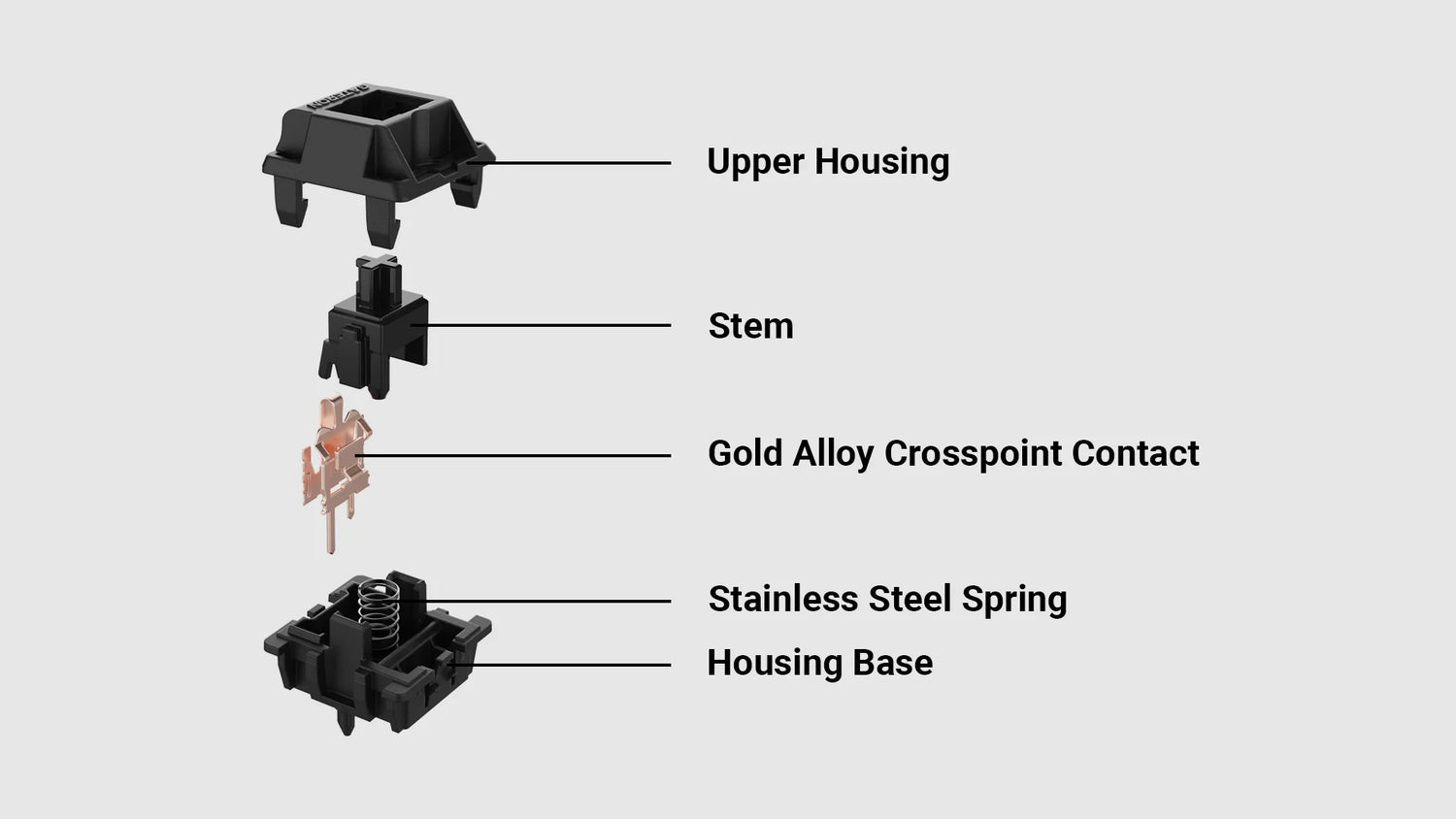 Gold Contact
The gold contact improves anti-oxidation performance and protects the key switch from corrosion, guaranteeing the switch will last for up to 60 million cycles.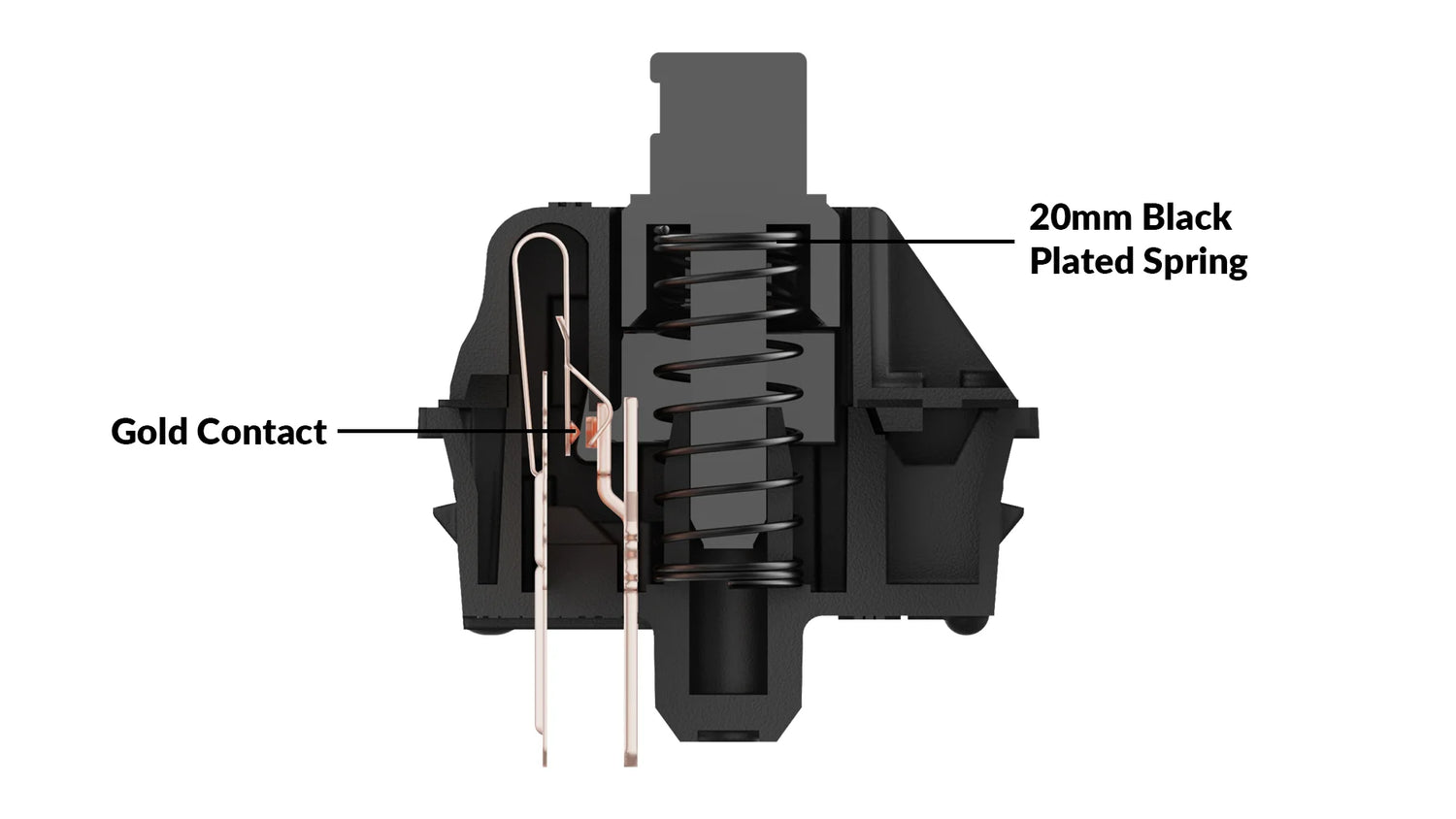 Black Plated Spring
The Oil King switch incorporates a long 20mm black plated spring allowing for 55g actuation and 80g bottom-out weight, creating a rather unique and super-smooth typing feeling.
Factory Pre-Lubed
It is pre-lubed in the factory to help avoid spring ping and unnecessary friction and hitches.
Compatible Keyboards
Compatible with 5-Pin MX mechanical (hot-swappable) keyboards with 2-Pin LED/4-Pin LED, or RGB-SMD lights that are not raised.