Regular price
$9.99 USD
Sale price
$5.99 USD
Unit price
per
YEAR END SALE
Sold out
【Gateron KS-3 Switch】With operating force 45±15 gf, pre-travel 2.0±0.6mm, travel distance 4.0 mm Max., the Gateron KS3 switches feature crisp and low sound, moderate and smooth pressing feeling, and the rebound is also very much with the hand. This keyboard switch is suitable for gaming and typing. Swap out switches seamlessly and tailor your keyboard to match your gaming or typing preferences.
【Enhanced Gaming Precision】The KS-3 switch for mechanical keyboard have a very precise and clearly noticeable switching point, making it a great option for gamers or touch typists . Experience ultra-smooth and consistent key actuation for fast and uninterrupted keystrokes, elevate your typing and gaming performance with Gateron Custom Series tactile switches. These are not pre lubed switches, allowing for even more customization.
【Durable and Long-Lasting 】Gateron mechanical keyboard switch crafted with high-quality full nylon housing and POM stem. The stainless steel spring and gold alloy contacts enhance its oxidation performance and guarantee the switch for about 50 million cycles. Experience consistent performance even with heavy use, as these mechanical switches are designed to withstand a high number of keystrokes without compromising their quality.
【Easy Customization and Compatibility】Gateron KS-3 Gaming Mechanical Switches are compatible with hot-swappable keyboards, allowing for convenient customization without soldering. Gateron KS-3 Mechanical Switches are 5-pin switches, like Cherry MX, Kalih switches. The 5 pins switches for Keyboard can be compatible with 3-pin socket and also 5-pin socket, so the vast majority of sockets is compatible with this mechanical keyboard switch.
【Trusted by Keyboard Enthusiasts】 Gateron keyboard switches have gained a strong following among mechanical keyboard gamimg enthusiasts for their exceptional quality and performance. Overall, Gateron mechanical switches offer a combination of smoothness, affordability, switch variety, customizability, and durability, making these gateron red switches an attractive choice for those looking to upgrade their typing or gaming experience.
Share
View full details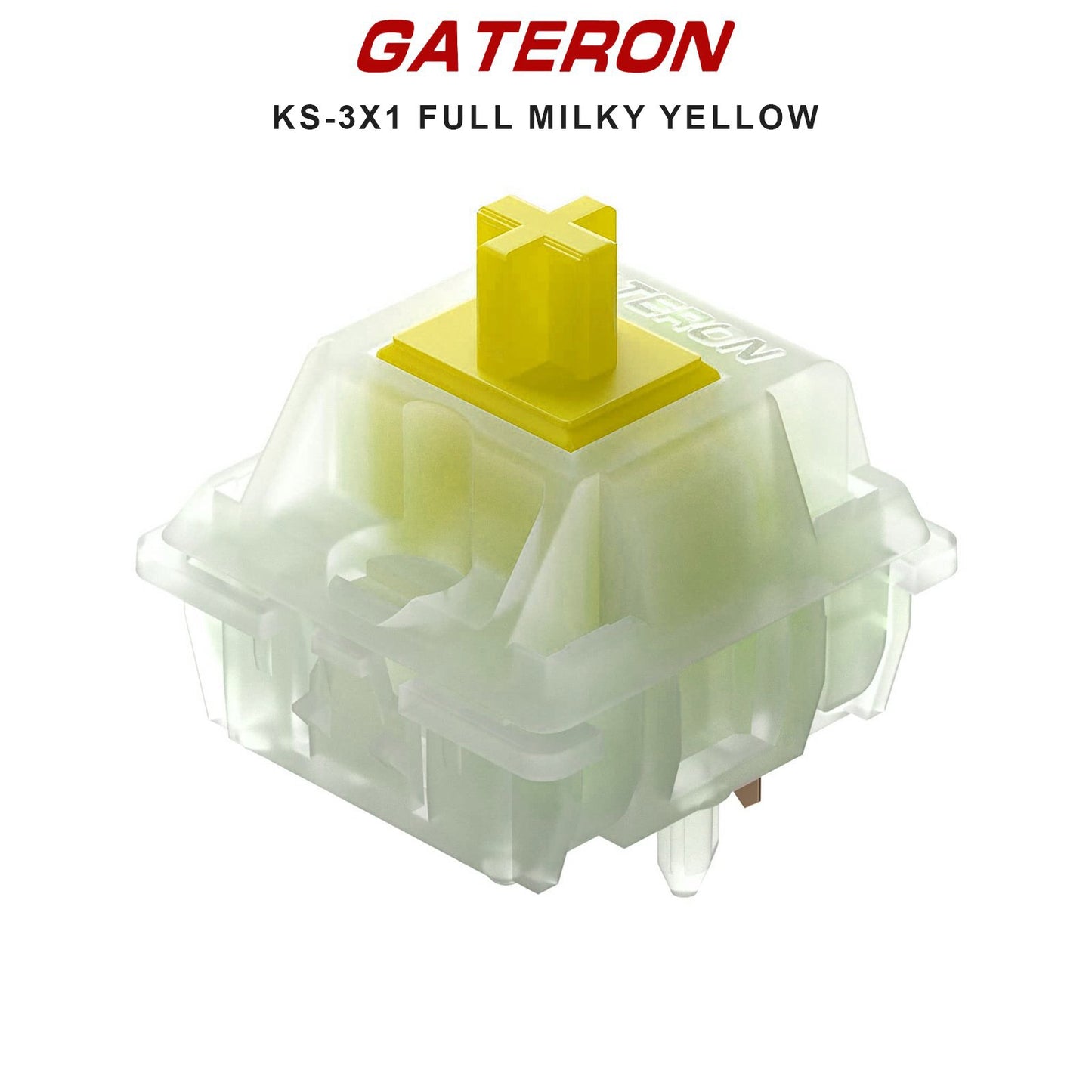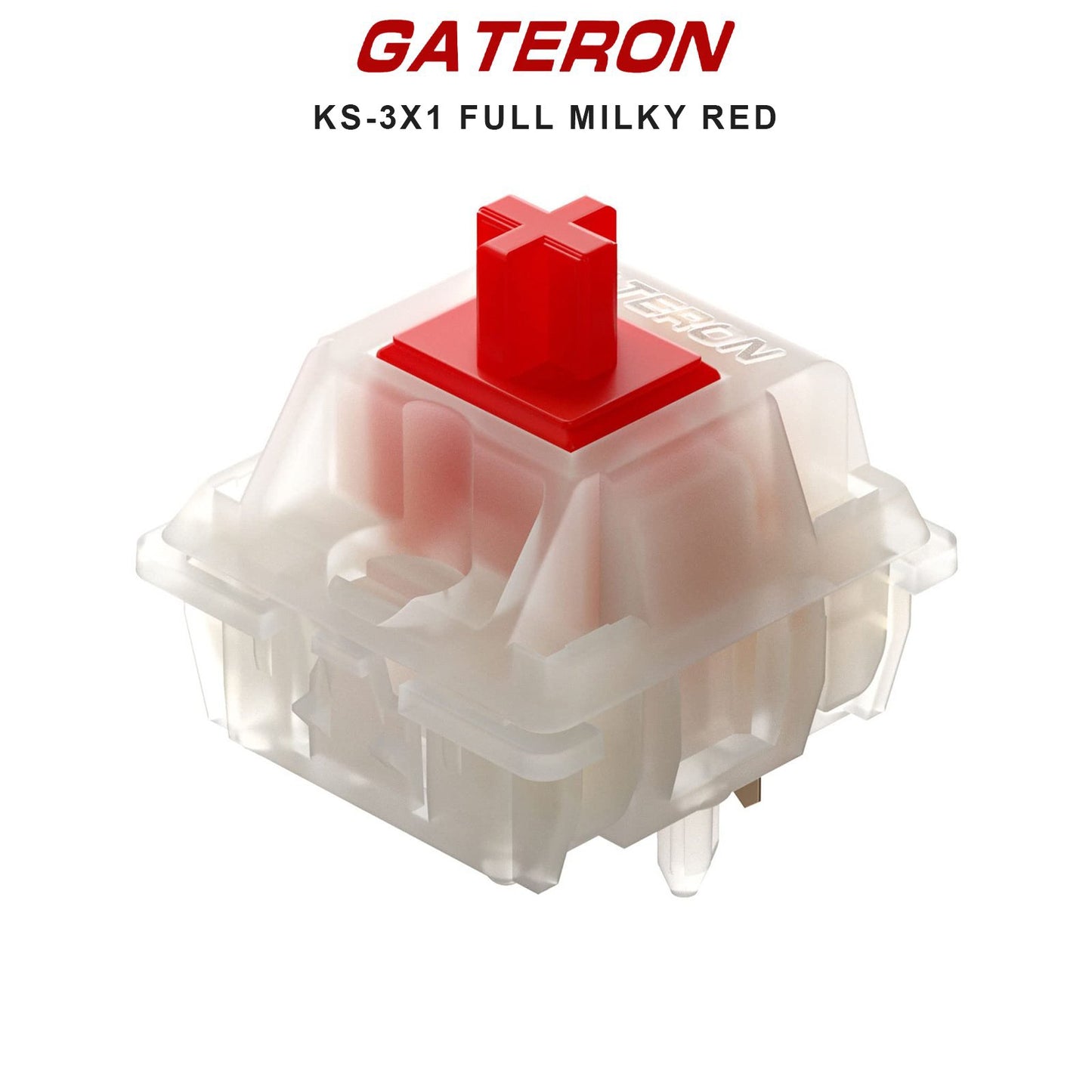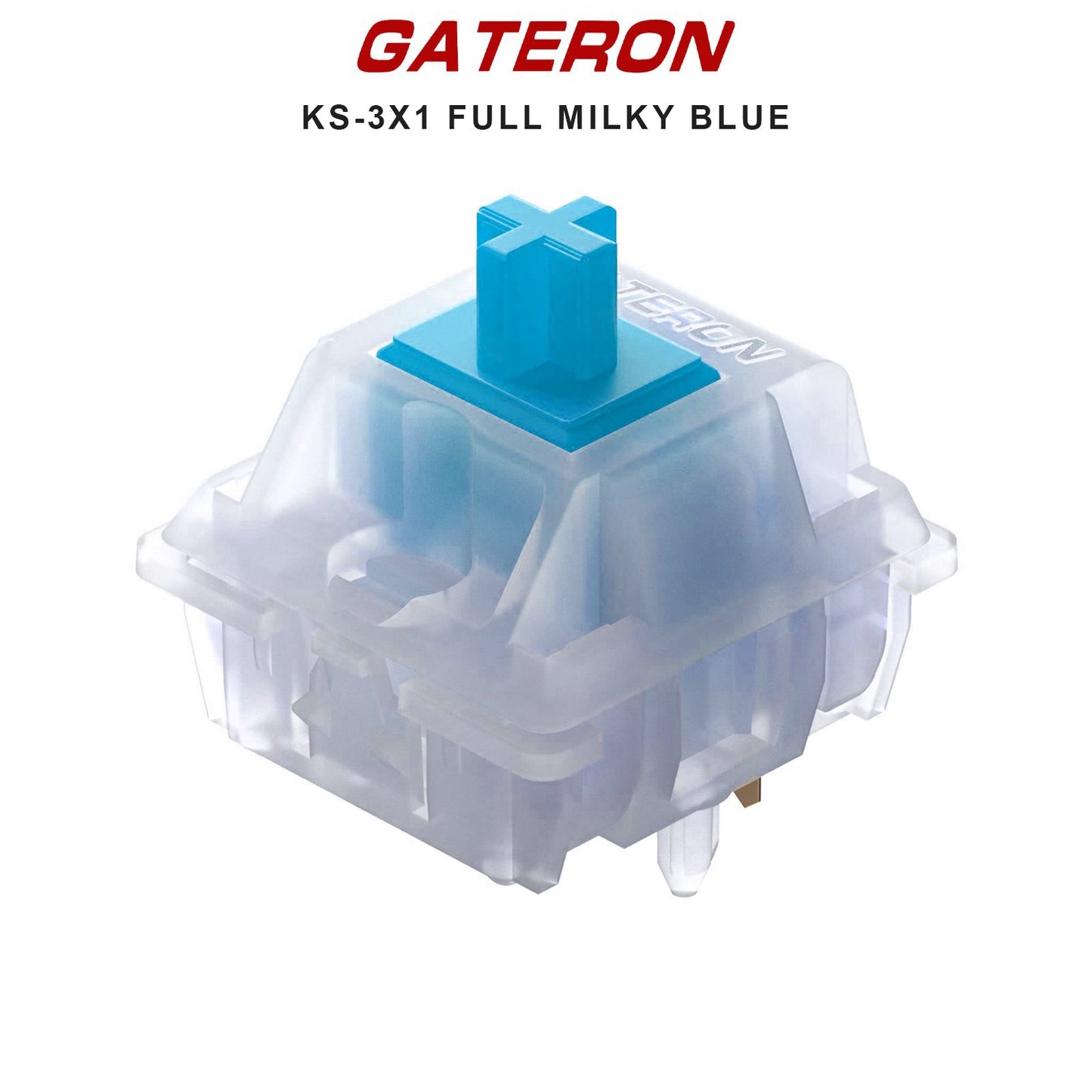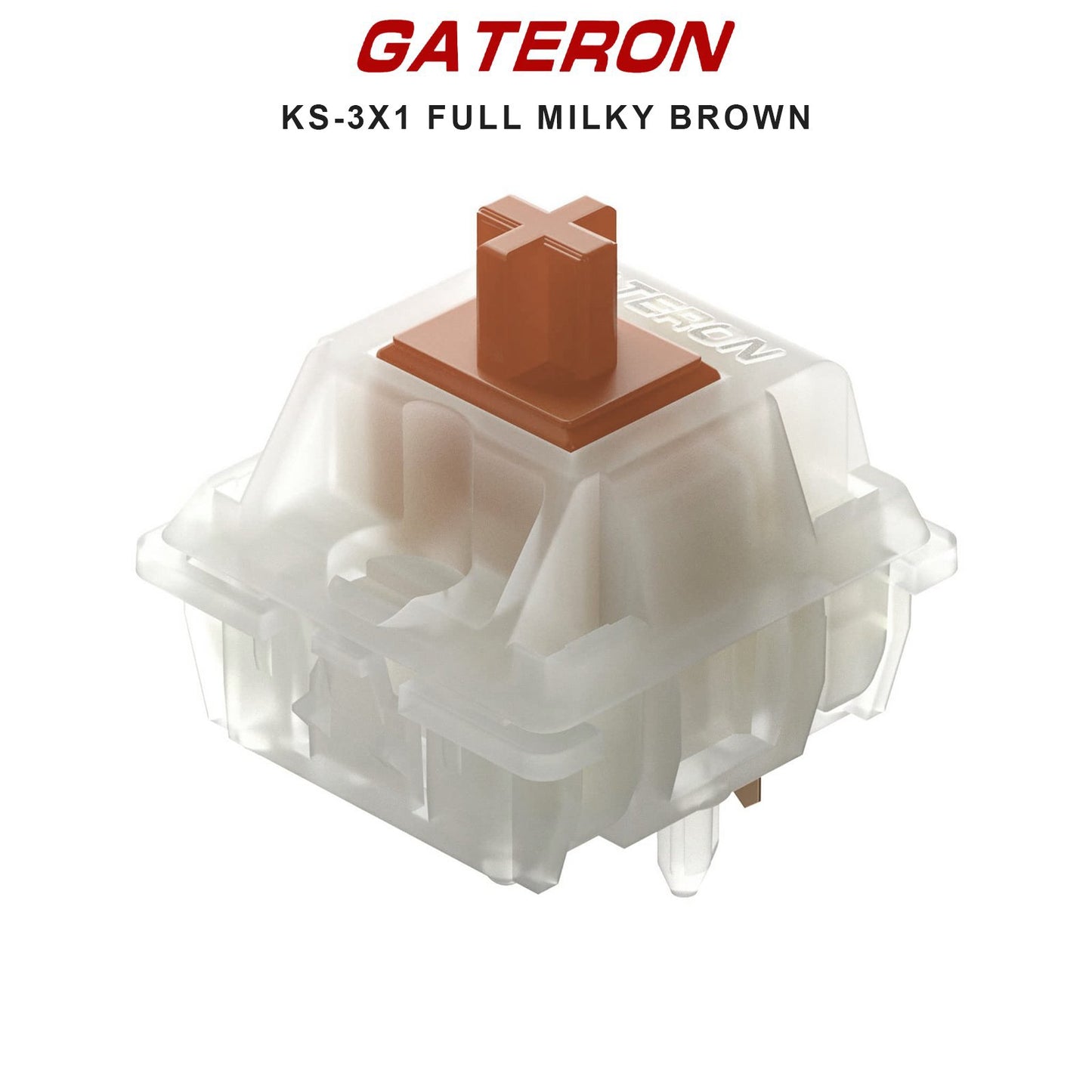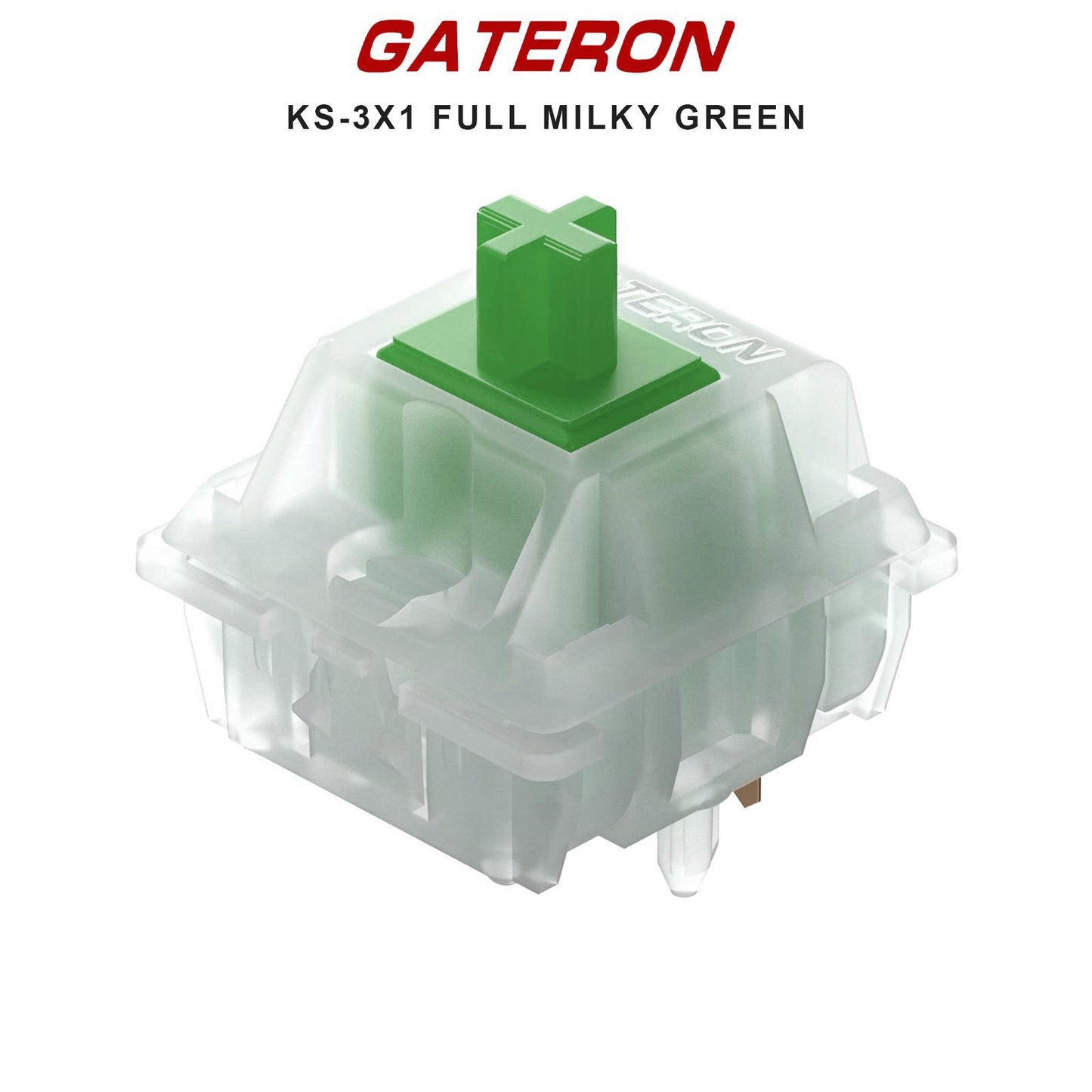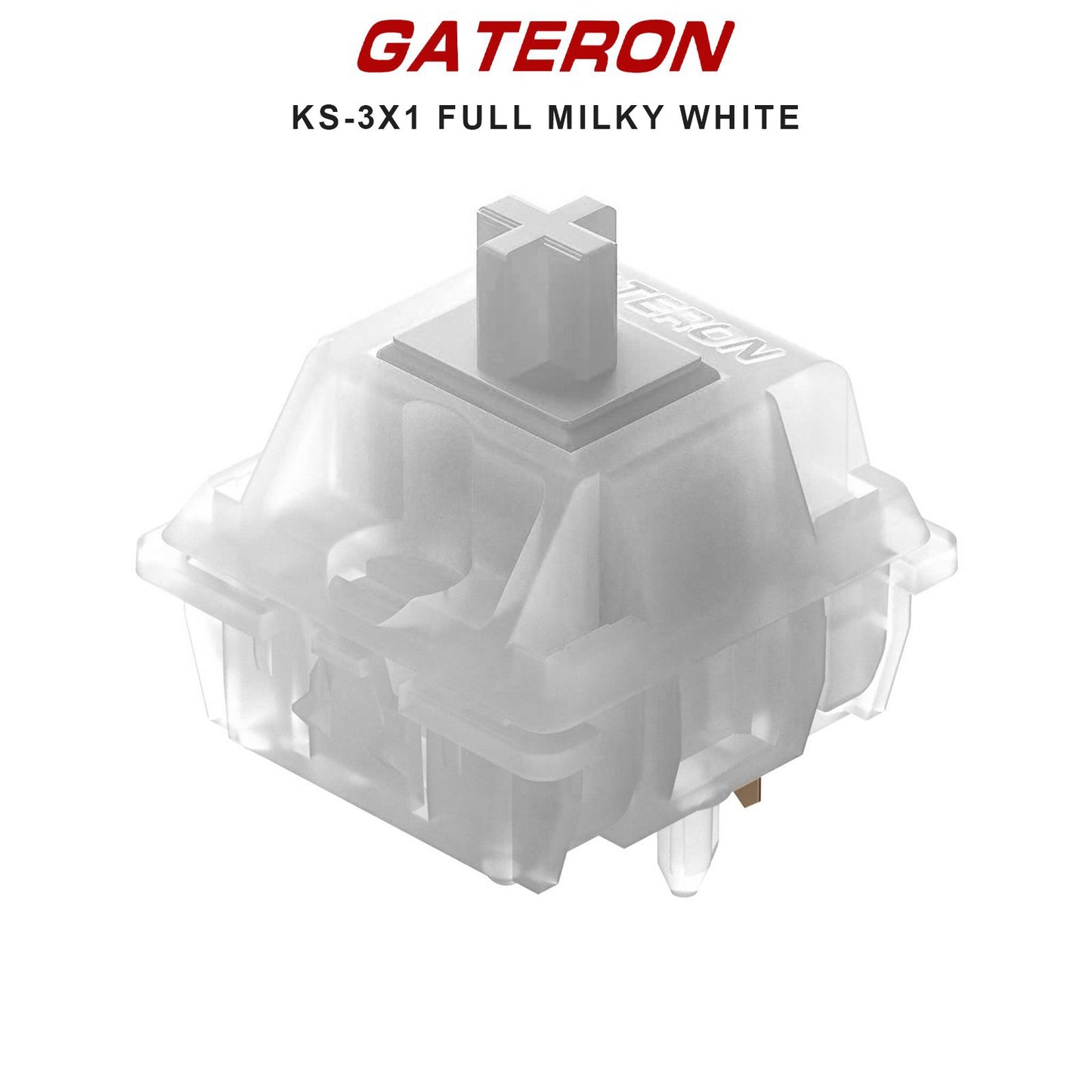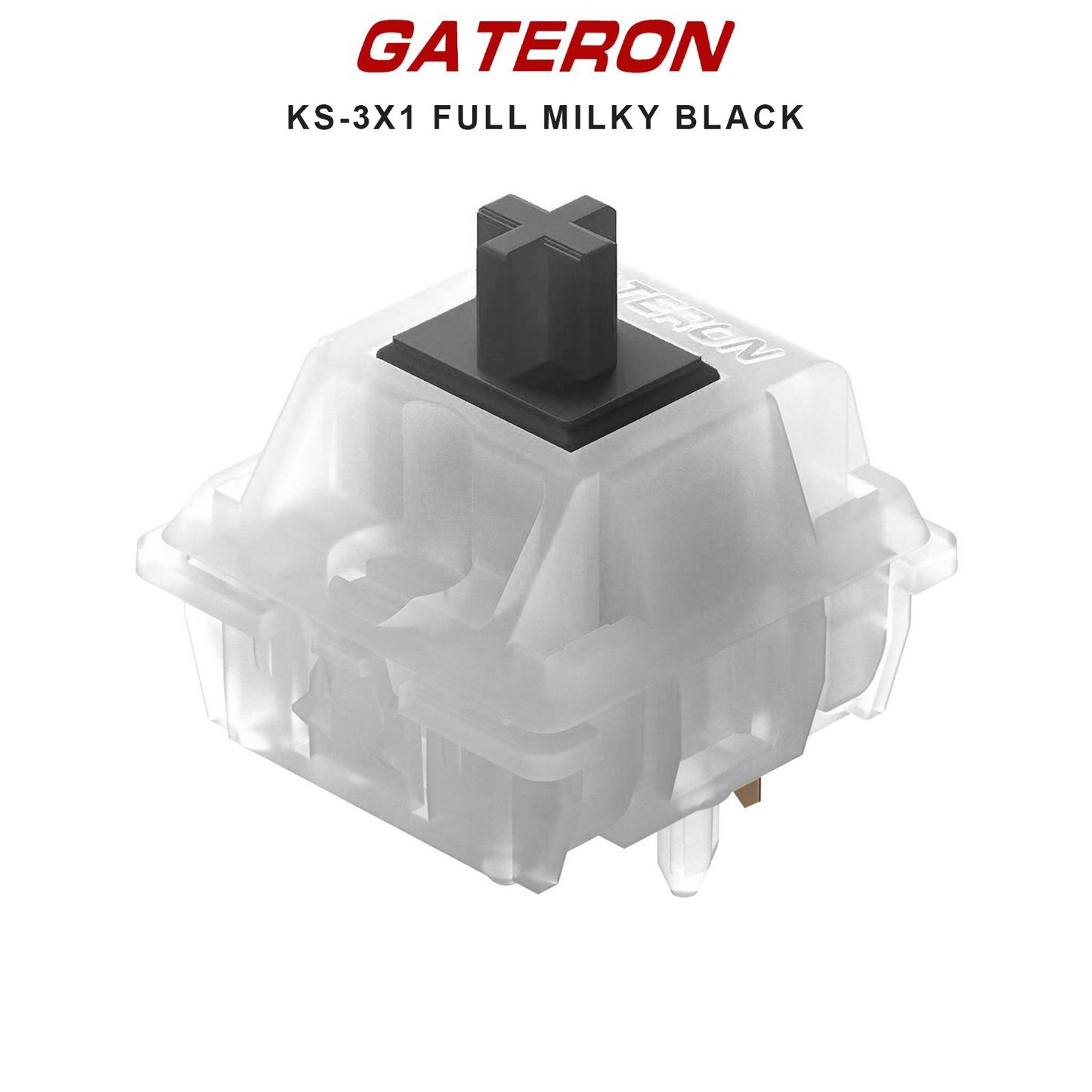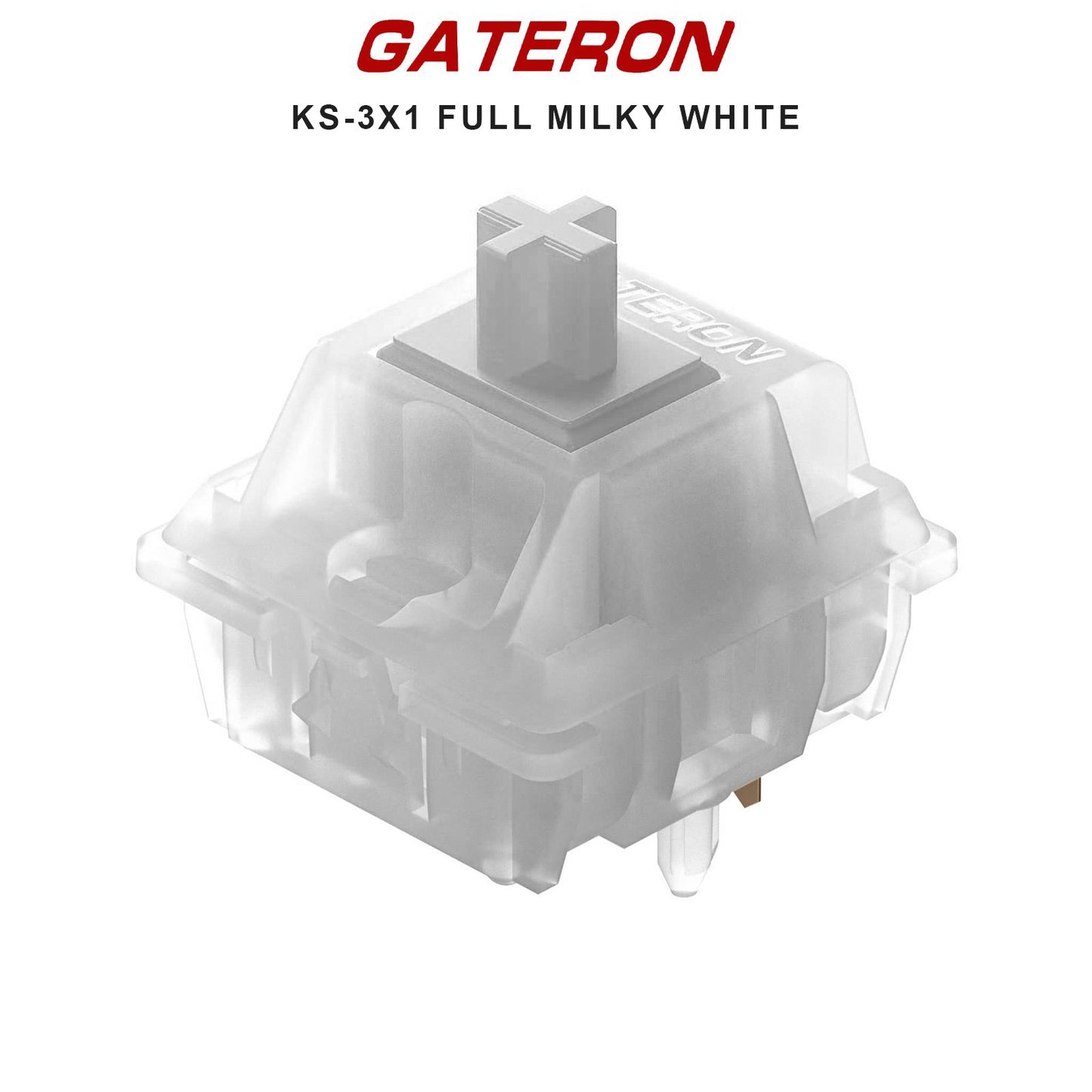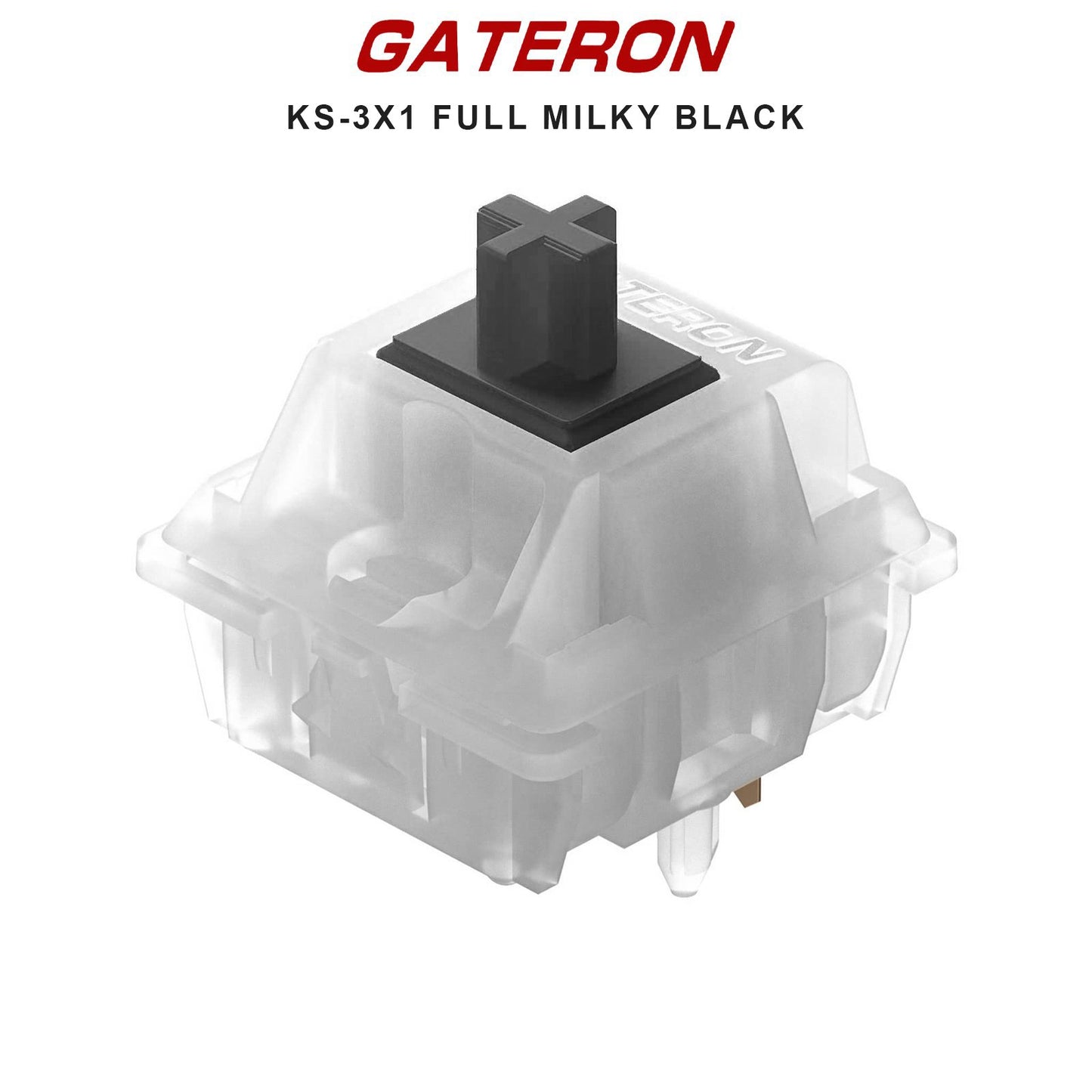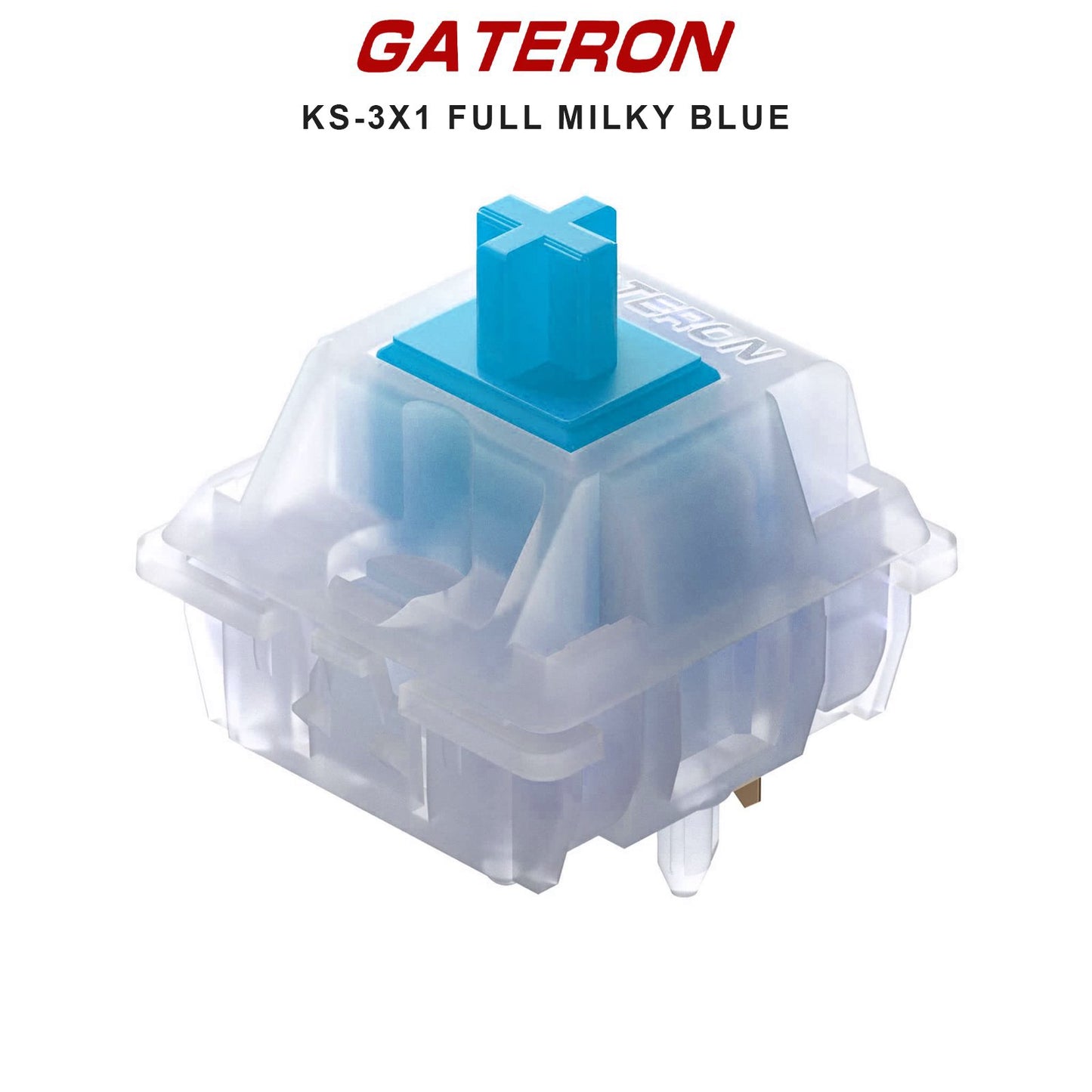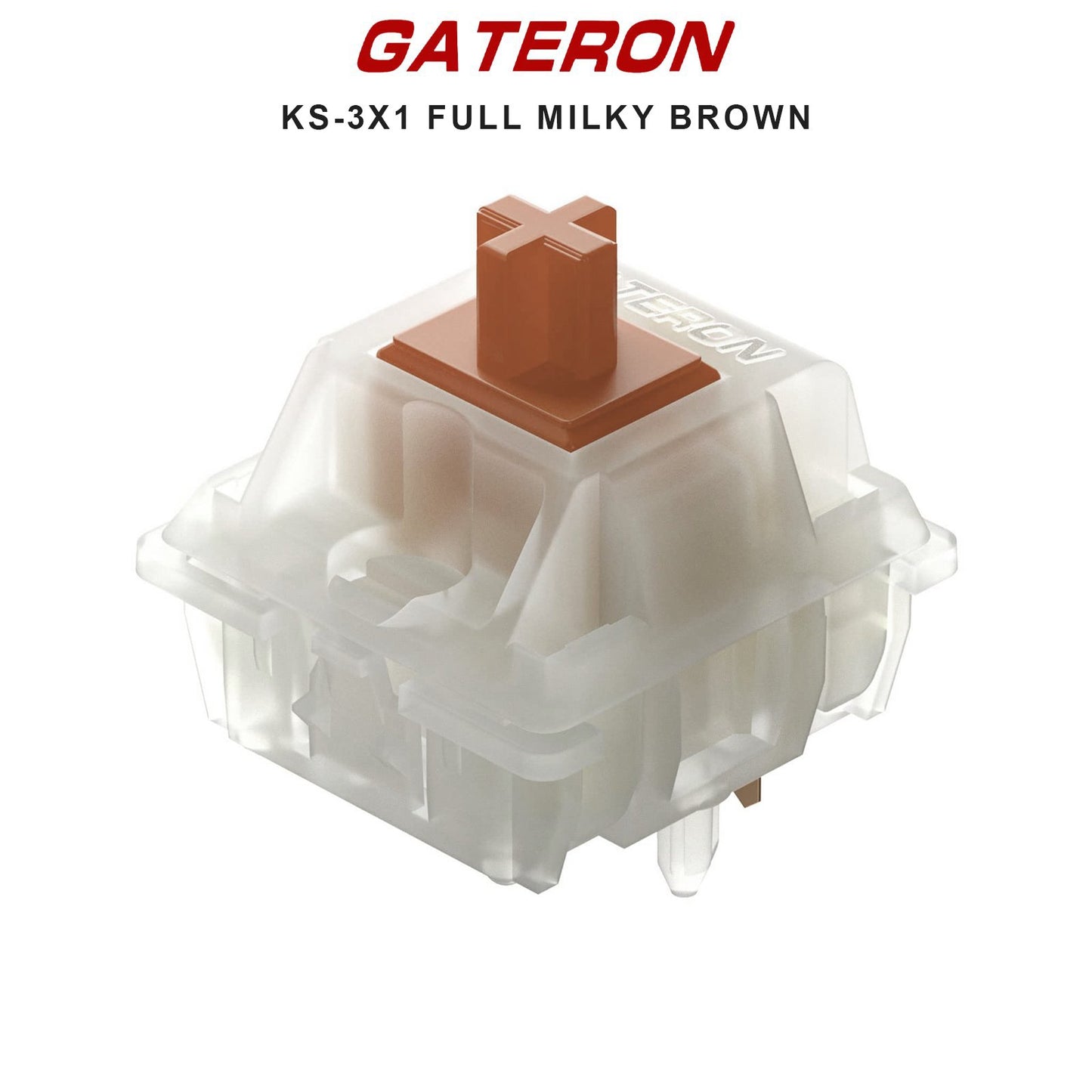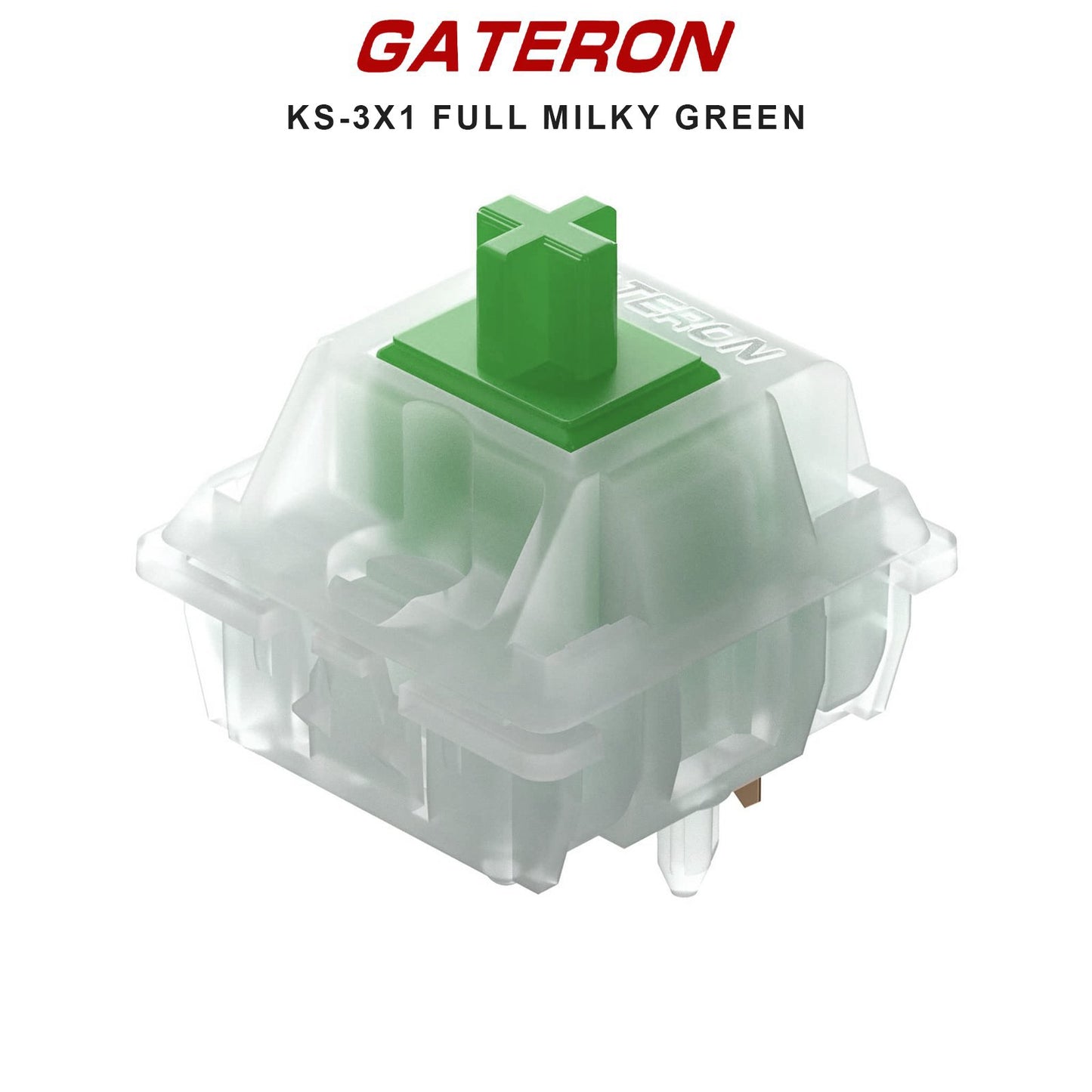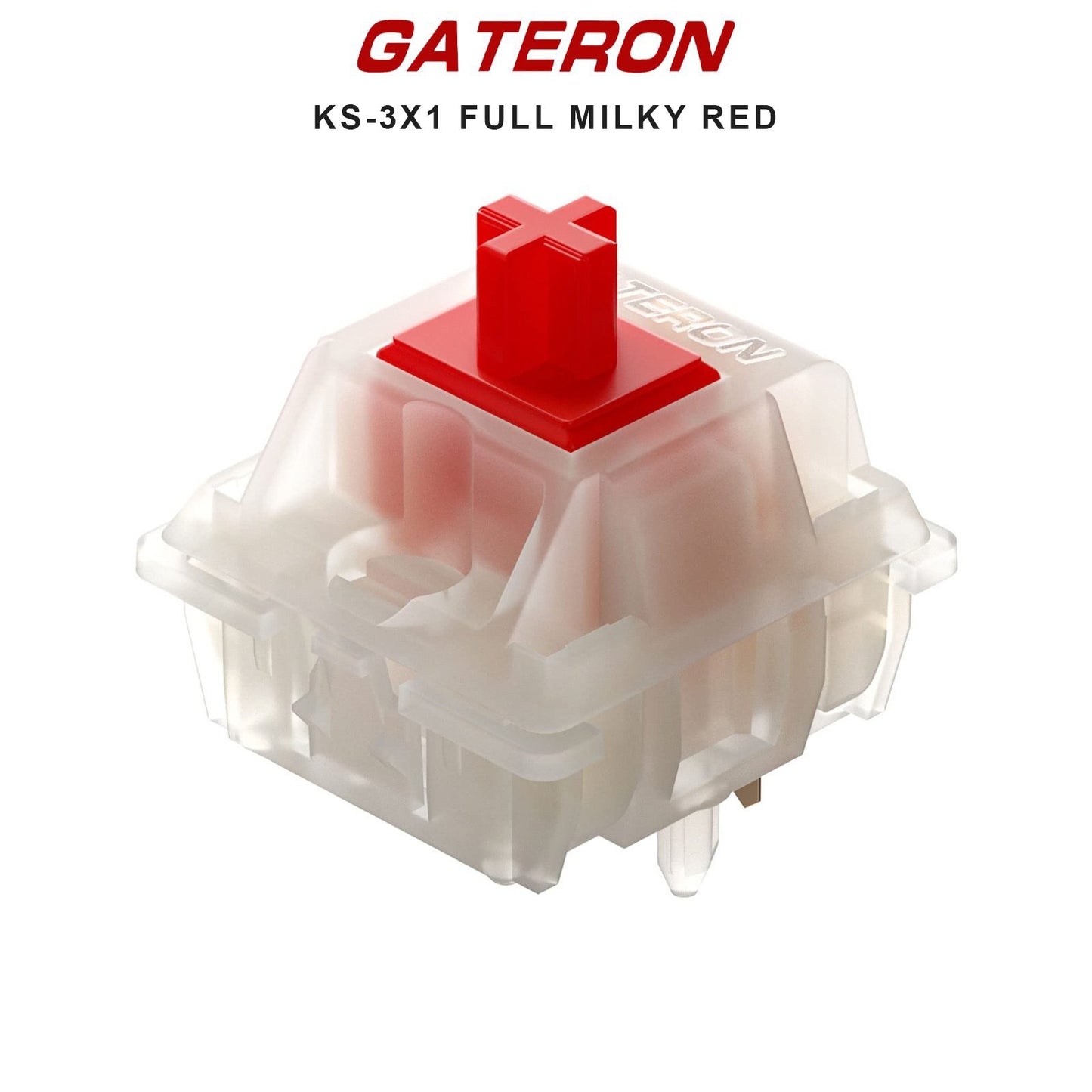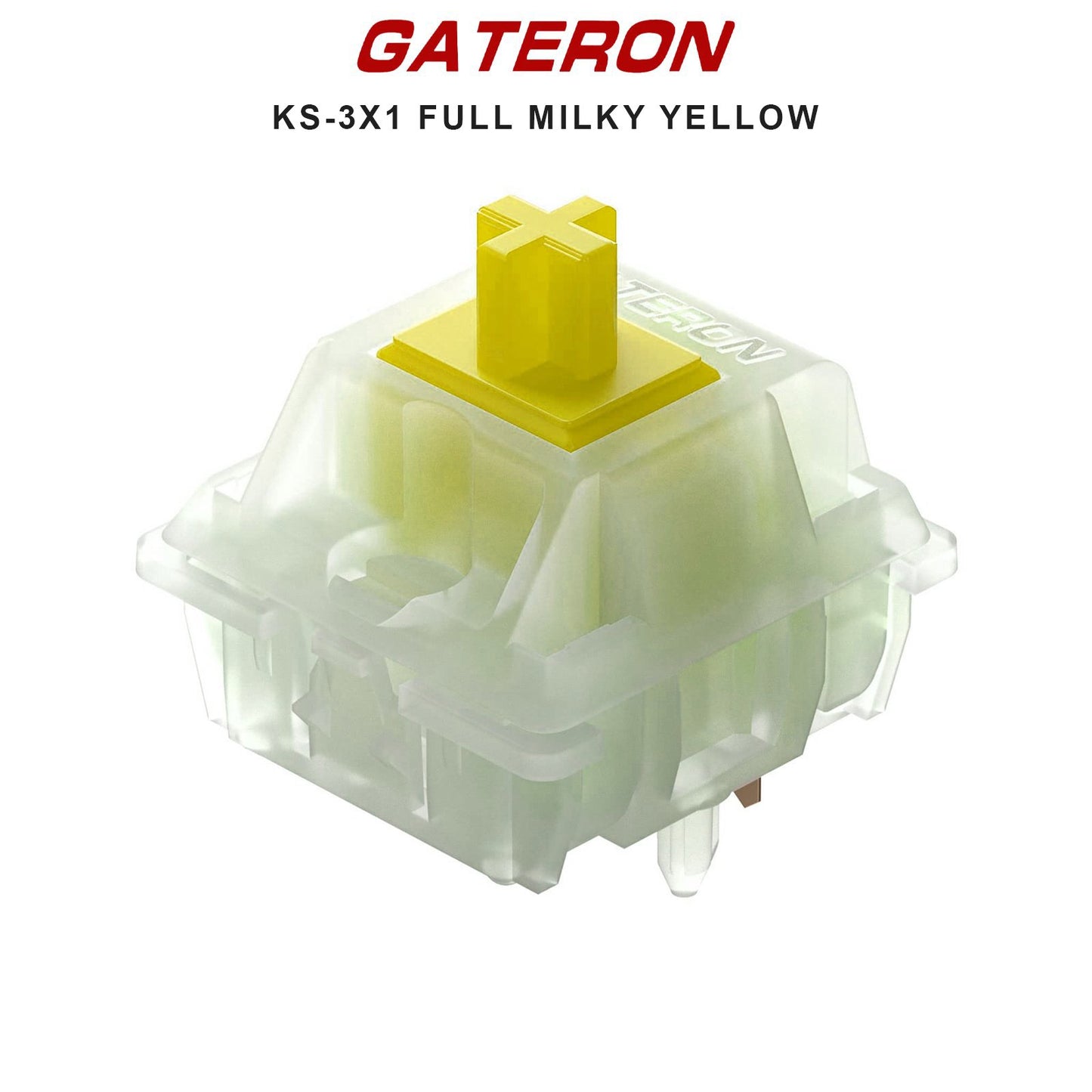 Different Gateron KS-3X1 Full Milky Switches Features
Smooth And Stable
The Gateron KS-3X1 Full Milky switches are pressed with a full milky nylon housing, a different material than the normal (KS-8) Gateron switch. One of the main features is its enlarged stem to allow the switch to be more stable. As a classic switch, the Gateron KS-3X1 Full Milky switches are still a favorite amongst enthusiasts for their smooth and great feel.
Gold Alloy Contact
Crafted with gold alloy contact, these switches have higher antioxidant properties that guarantee the switch for about 50 million keystrokes.
Linear, Tactile, And Clicky
These switches come in different colors and can meet the need of a variety of preferences. Available in your choice of linear, tactile, and clicky switches.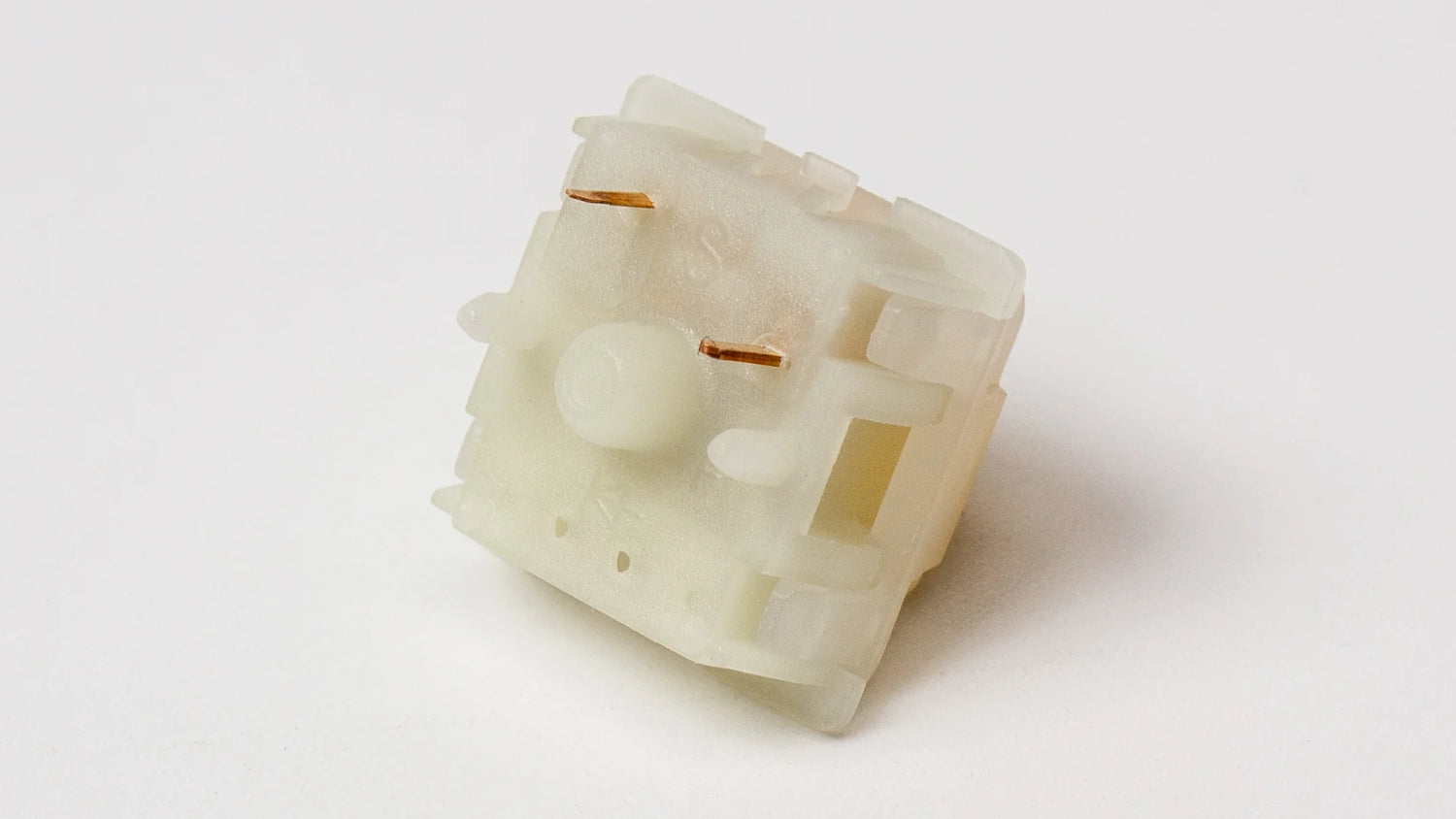 5-Pin PCB Mounted
These switches with its 5-Pin PCB mounted structure are fully compatible with 5-Pin PCB mounted keyboards.
Compatible Keyboards
Compatible with any 5-Pin MX hot-swap mechanical gaming keyboards/5-Pin MX DIY custom mechanical keyboards with 2-Pin 3mm round light.