Regular price
Sale price
$59.99 USD
Unit price
per
YEAR END SALE
Sold out
Designed by @Hipyotech
Embrace your love for plants and all things green with this tranquil plant themed keycap set by Hipyo Tech. With soft green pastels and a strong dark green accent color, this keycap set will blend in with any clean keyboard setup! Pair these house plant keycaps with your favorite leafy friend and tag @hipyotech to get shared!
This is the 3rd keycap set by Hipyo Tech, keyboard content creator and creator of IFK Delight and Polycaps Hippo. Ran in partnership with GoblinTechKeys as an in stock set! Hipyo has a love for plants, and also runs a plant account @HipyoPlants where he shows off his collection of over 200 house plants! This set takes inspiration from his collection and passion for plants and keyboards.
Please note: Due to the nature of photography and lighting, the colors may appear different in person. Please see the set diagram for kitting and layout support info.

Share
View full details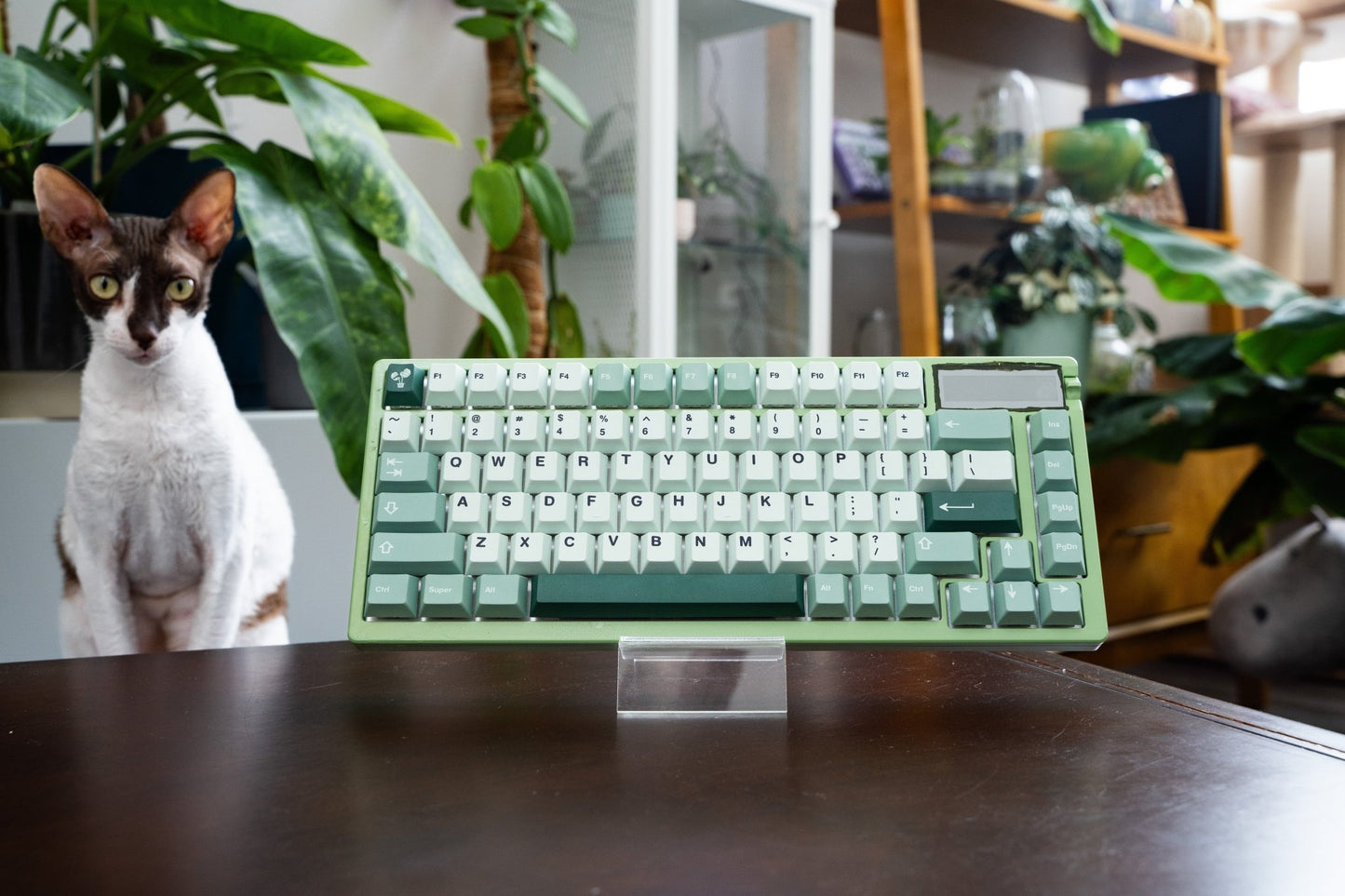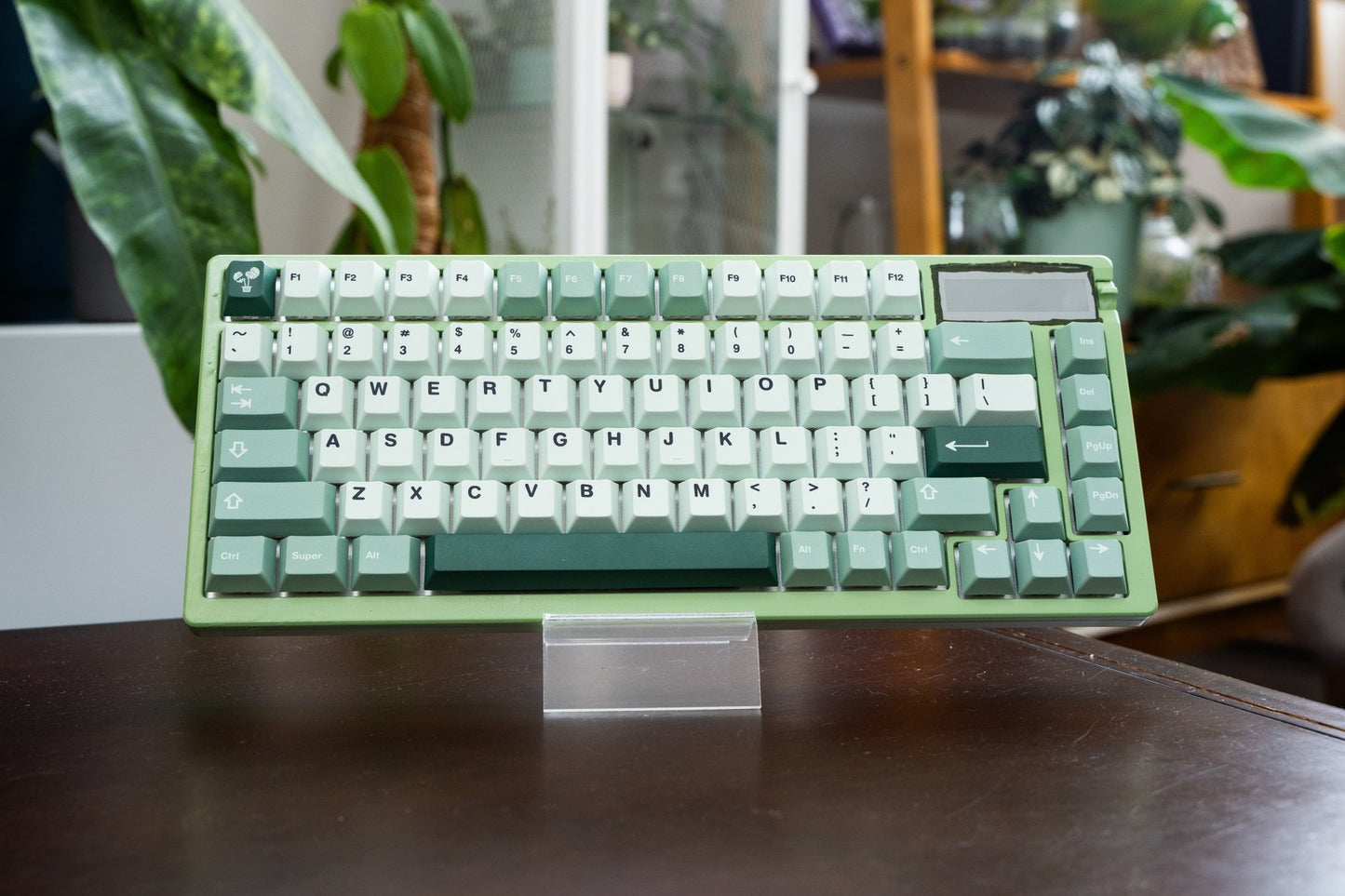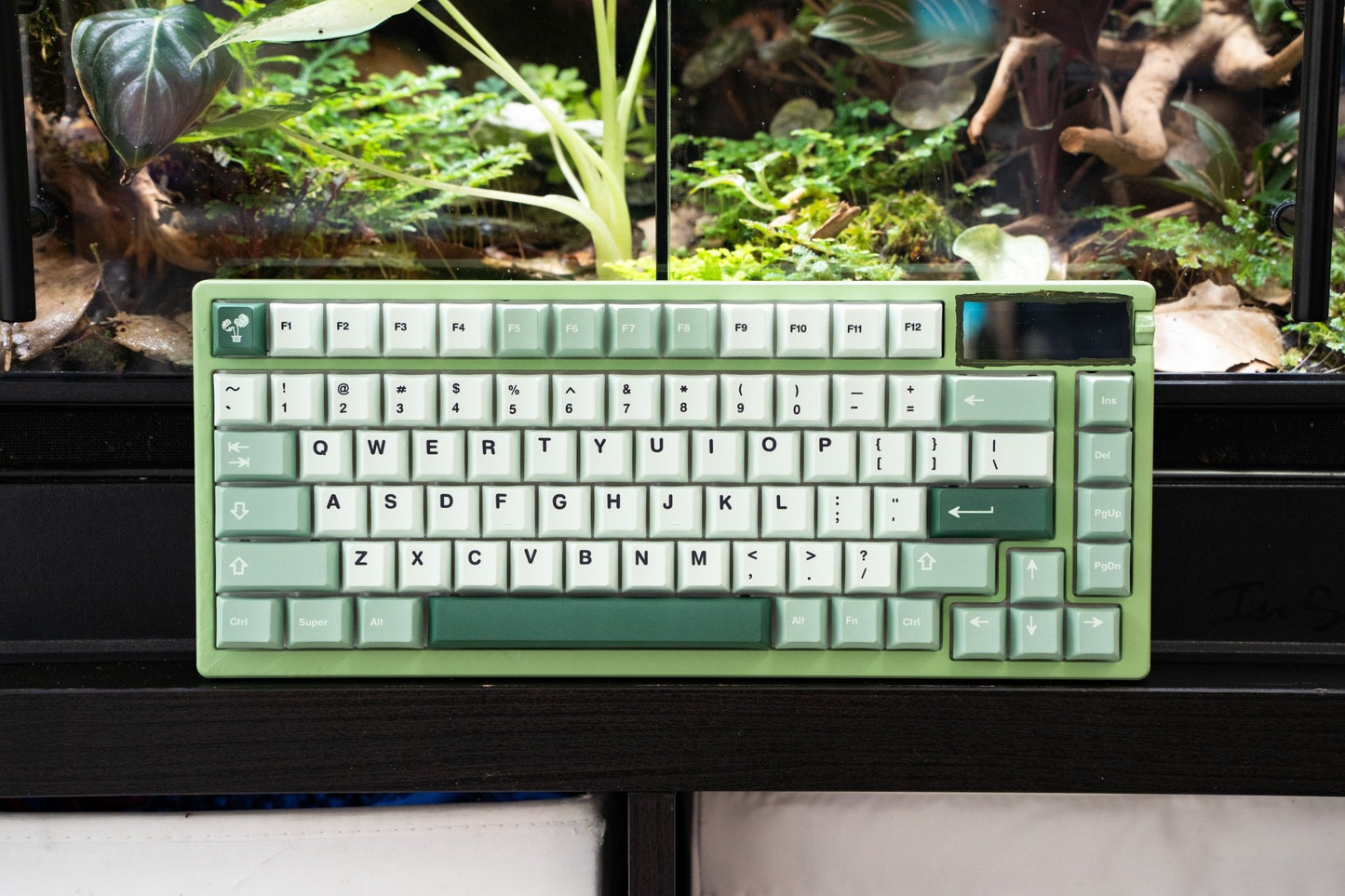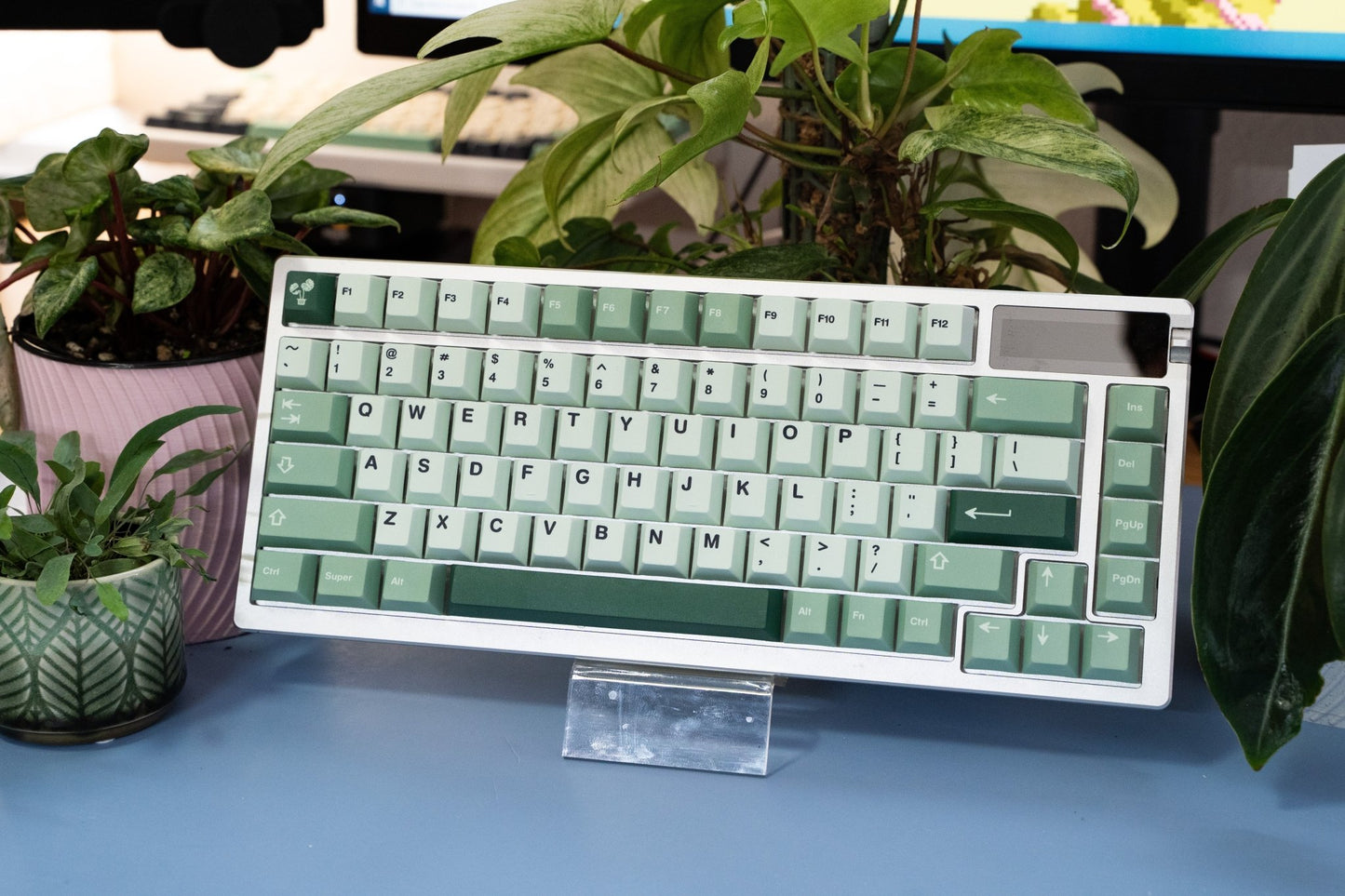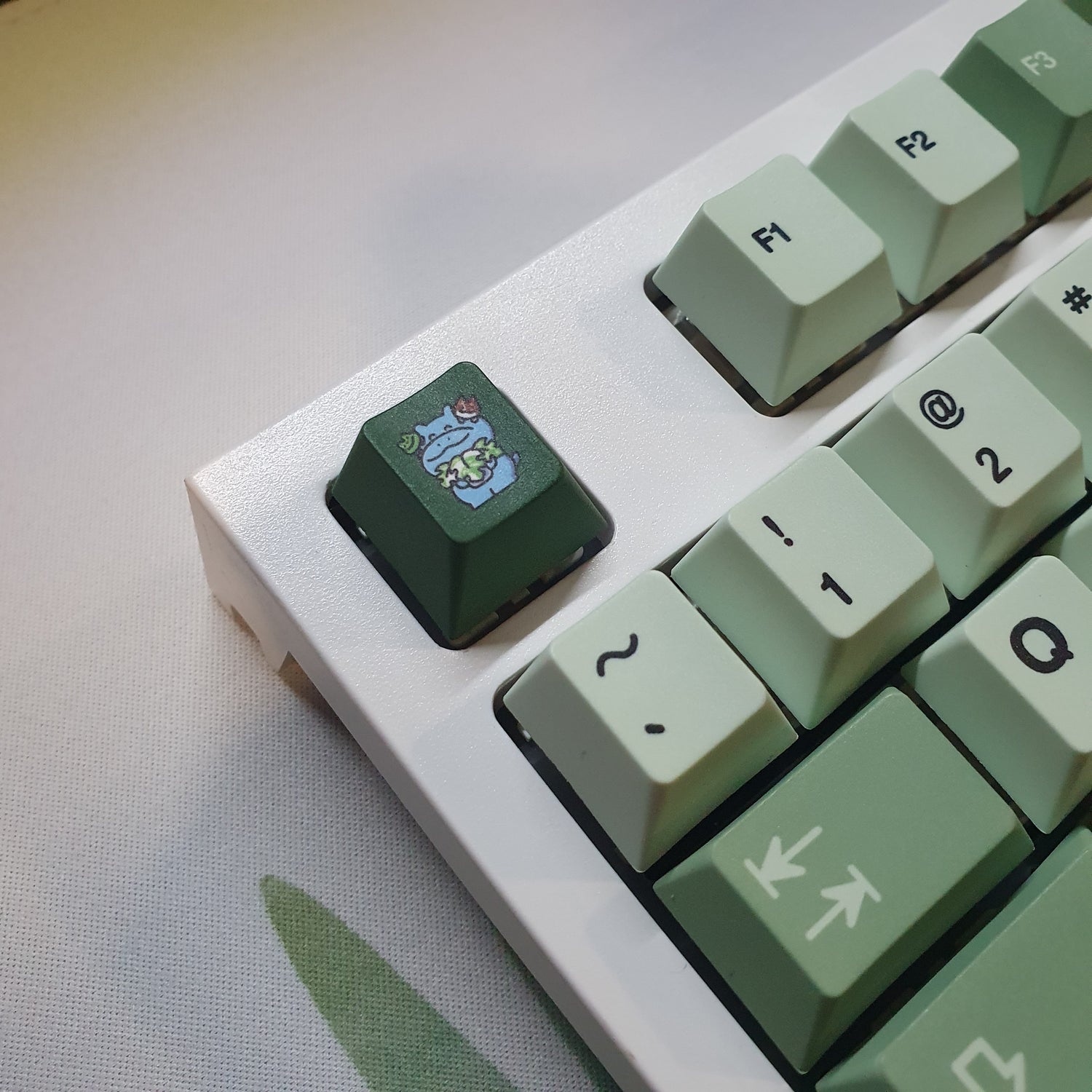 Thick PBT Keycap
The Hipyo Plants Keycap Set is made of 1.6mm thick PBT material, with a matte texture and anti-grease coating, for a smooth typing experience and reduced key shine compared to ABS.
Cherry Profiles
Hipyo's keycaps are cherry profile so they will feel familiar to any keyboard enthusiast or beginner alike!
159 keys set
The base kit includes a full-sized keycap set, providing everything you need to replace the keycaps on your keyboard includes ANSI and ISO. This will support MOST layouts, but please confirm with the diagram below for support.
Great Keys!
I am very new to the custom key cap world. I really like the set of keys, but it comes with some quirks about them, I attached them to my already existing Corsair K70 keyboard and the "logo" keys did not fit near the bottom. The space bar was also too small for the keyboard, but I think that might be a Corsair thing so that you can't do what I did. I just left the old spacebar on instead. In the meantime, loving the new keys and the vibe it gives off.
ART
First time bying Goblin keys i wasnt expecting so good quality the package was like a treasure everything is made with love and passion the keycaps are incredible
Something I've never seen like this before
I must declare that this has been the most exceptional purchasing experience! The keycaps come in a goblin treasure chest box. The coolest packaging I have encountered in my 6 years of being immersed in the world of mechanical keyboards. I give Hipyo and the goblin team a solid 5 starssss!
Good old Hipyo keys
I have followed Hipyo for awhile now and was super excited when he revealed his keycaps.
They look amazing. Nice shades of green, couple different space bar colors, fun little plant keys it's all lovely
Well done!