Regular price
$49.99 USD
Sale price
$29.99 USD
Unit price
per
YEAR END SALE
Sold out
Introducing unique and delightful Gateron Giant Switches Gocha Mechine, guaranteed to add a touch of whimsy and excitement to your day! Imagine a world where each egg contains a surprise that's not only entertaining but also functional - that's exactly what our mechanical keyboard switch eggs bring to the table!

🥚 A Whimsical Twist on Vending Machines: Step up to the plate and experience a vending machine like no other! Instead of candy or toys, you'll be delighted to find high-quality mechanical keyboard switches hidden within these charming eggs.

🔧 Mechanical Wonders Await You: Each egg houses a carefully selected mechanical keyboard switch, carefully curated for its precision, tactile feedback, and satisfying keystrokes. Whether you're a seasoned typist or a gaming enthusiast, you'll appreciate the craftsmanship that goes into these switches.

🎉 Surprise and Delight Every Time: Crack open an egg and let the fun begin! Discovering which switch you've acquired adds an element of surprise and intrigue to your day. Will it be a clicky Cherry MX Blue, a smooth and quiet Cherry MX Red, or a tactile and balanced Brown? The anticipation is half the excitement!

🌈 A Rainbow of Possibilities: With a variety of switches available, you can collect them all and experience the diverse range of typing sensations. Customize your keyboard or simply relish in the joy of trying something new with each egg.

🎁 Perfect for Tech Enthusiasts: Whether you're a computer whiz, a gamer, or simply a lover of all things tech, our egg vending machine is a must-have addition to your space. It's also an eggcellent gift idea for those who appreciate the finer details of mechanical keyboards.

👨‍🔧 Quality You Can Trust: We take pride in sourcing only the finest mechanical keyboard switches, ensuring that each egg delivers a top-notch typing experience. Your satisfaction is our top priority.

🌟 Endless Entertainment for All Ages: Young and old, tech-savvy or new to the world of keyboards - everyone can revel in the joy of discovering their next favorite switch. It's a small investment for hours of entertainment and endless possibilities.

Don't miss out on this extraordinary Gateron Giant Switches Gocha Mechine that promises to transform your keyboard experience! Order yours today and embark on a journey of fun, surprise, and unmatched typing pleasure. Remember, each egg brings a new adventure - what are you waiting for?
Share
View full details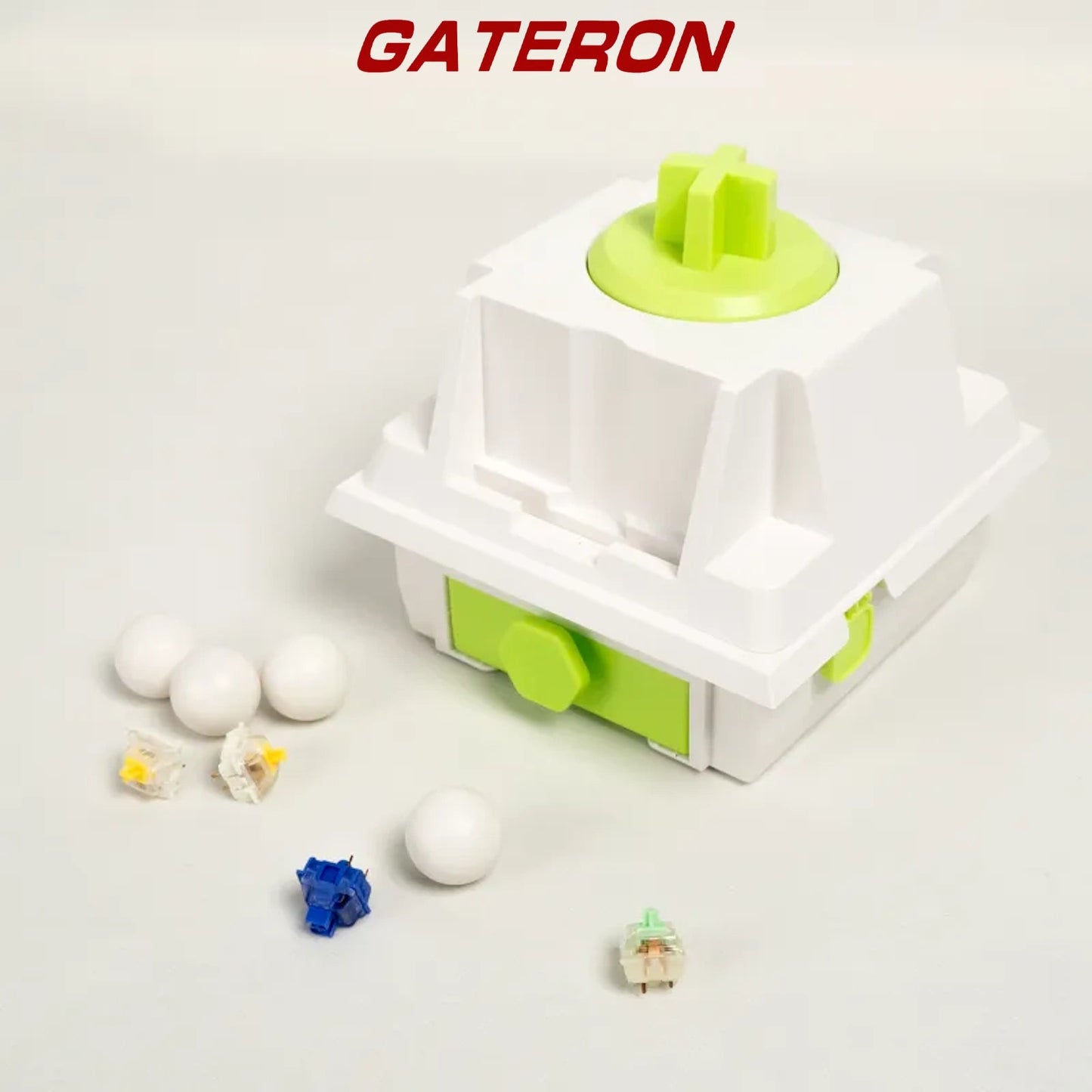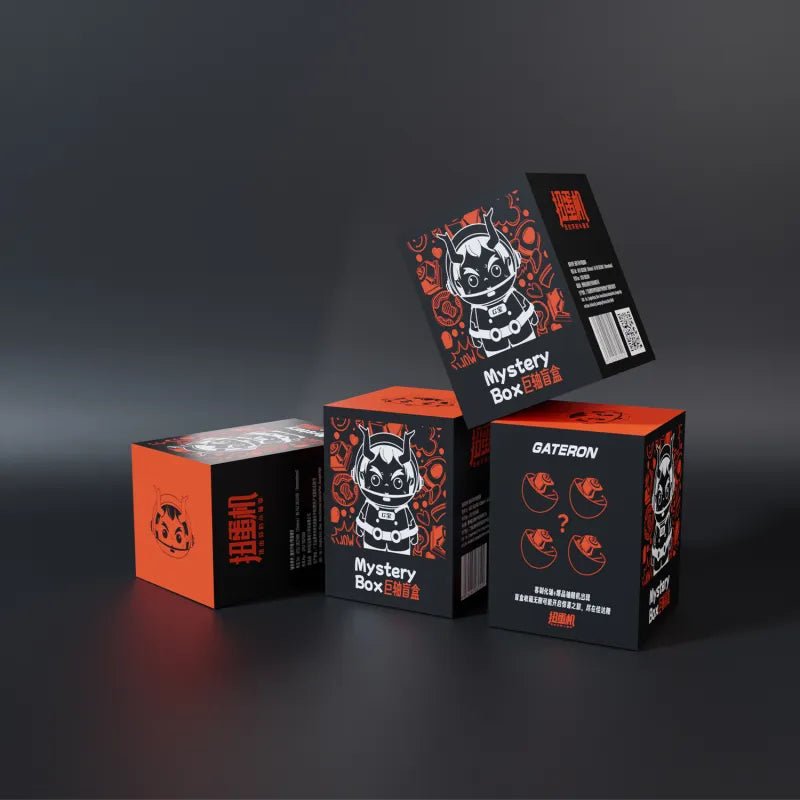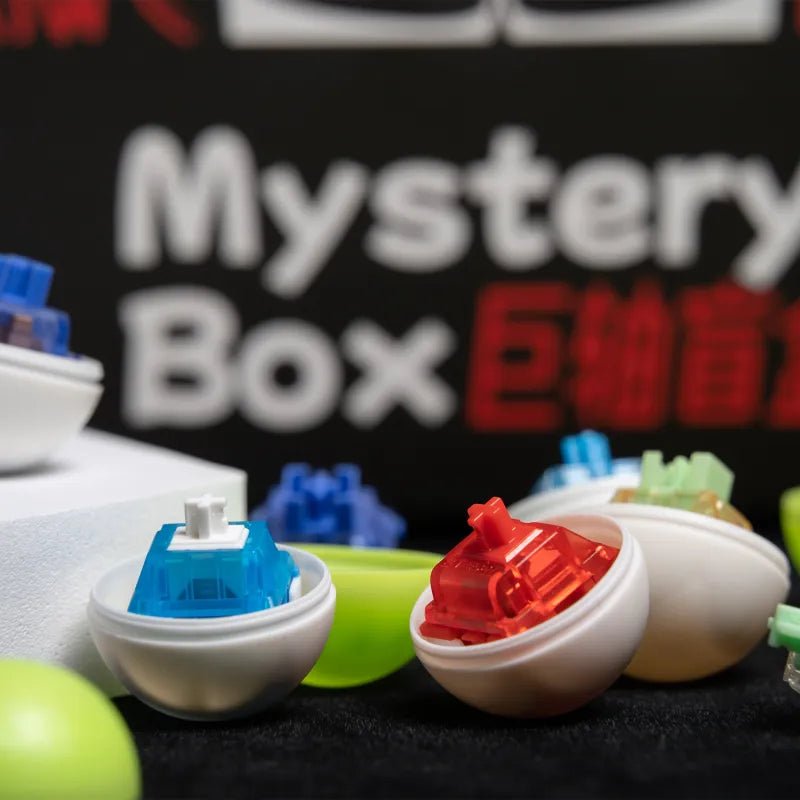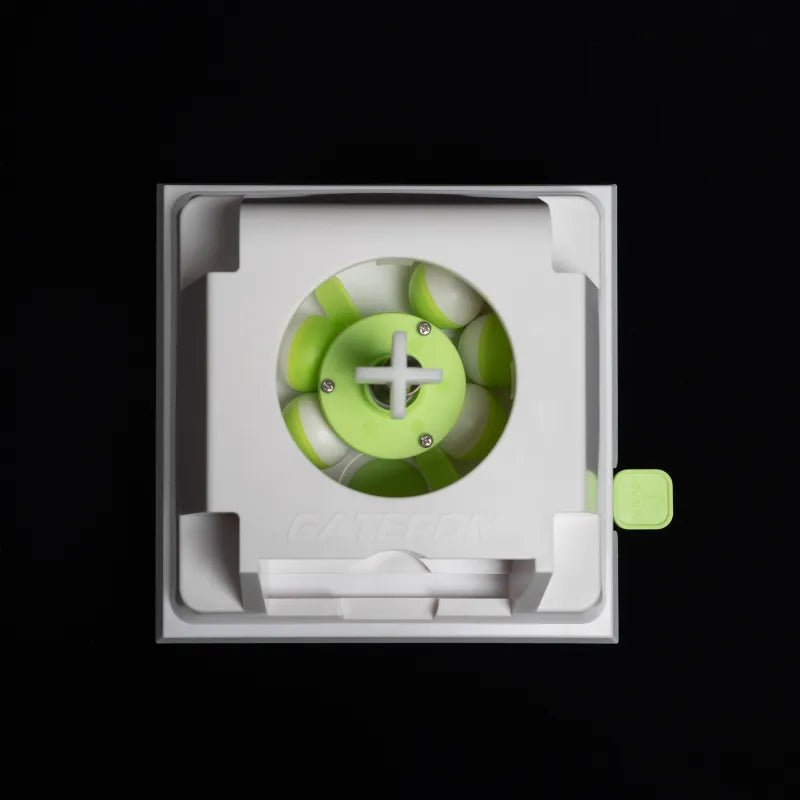 Gateron Giant Switches Gocha Mechine Features 
GATERON newly initiated new product of "fashion garage kit" for the first time. To meet curiosity of young user groups, combining with designer toy and mechanical switch, GATERON relase a giant switch twister specially about 14CM height which is produced by more than 10 sets of molds .The childlike design is inspired by Toy Story, taking players back to the fun of childhood card collecting and twisting out your small fortune. This product show you three funny functions that collecting keyboard switches + blind box + giant switch twister.
Three funny function to start a pleasure and surprise journey
Favorite / Playable / Collectible switch
• Fashion garage kit to release pressure  The built-in turbocharger has a rotation range of 360°/second
• Pull out the cap in the right side  Marbles roll out randomly, twist and make it multiple gameplay
• Surprise and pleasure switch collecting Collect customized G-switch(70% customized switch,30% standard switch)
Product display
Six advantages to get this 一 Gateron Giant Switches Gocha Mechine