Regular price
$139.99 USD
Regular price
$179.99 USD
Sale price
$139.99 USD
Unit price
per
CHRISTMAS SALE
Sold out
 Pre-Order Shipping Time: within 7-15 days after payment.
The Monsgeek M3 Mechanical Aluminum Keyboard Barebone is a cutting-edge and meticulously crafted input device that combines the best of both form and function. This keyboard is designed to cater to the demands of discerning enthusiasts, gamers, and professionals seeking a premium typing experience.
At its core, the M3 features a sturdy and elegant aluminum chassis, providing a robust foundation for its exceptional performance. The aluminum construction not only lends it a sleek and modern aesthetic but also ensures durability, making it capable of withstanding prolonged and rigorous usage.
The mechanical key switches employed in the M3 are of the highest quality, delivering tactile and audible feedback with each keystroke. This results in a satisfying typing experience that's both precise and responsive. Users can choose from a variety of switch options, allowing for customization based on personal preference and typing style.
The keyboard's layout is thoughtfully designed, offering an intuitive and ergonomic typing experience. It includes essential multimedia keys, function shortcuts, and customizable macros, allowing users to streamline their workflow and access frequently used commands with ease.
The M3 is also equipped with customizable RGB backlighting, allowing users to personalize the keyboard's aesthetic to suit their preferences. With a wide spectrum of colors and lighting effects, you can create an ambiance that complements your workspace or gaming setup.
Additionally, the Monsgeek M3 is compatible with a range of devices, making it versatile enough to integrate seamlessly with various setups, from desktops to laptops, and even mobile devices.
Share
View full details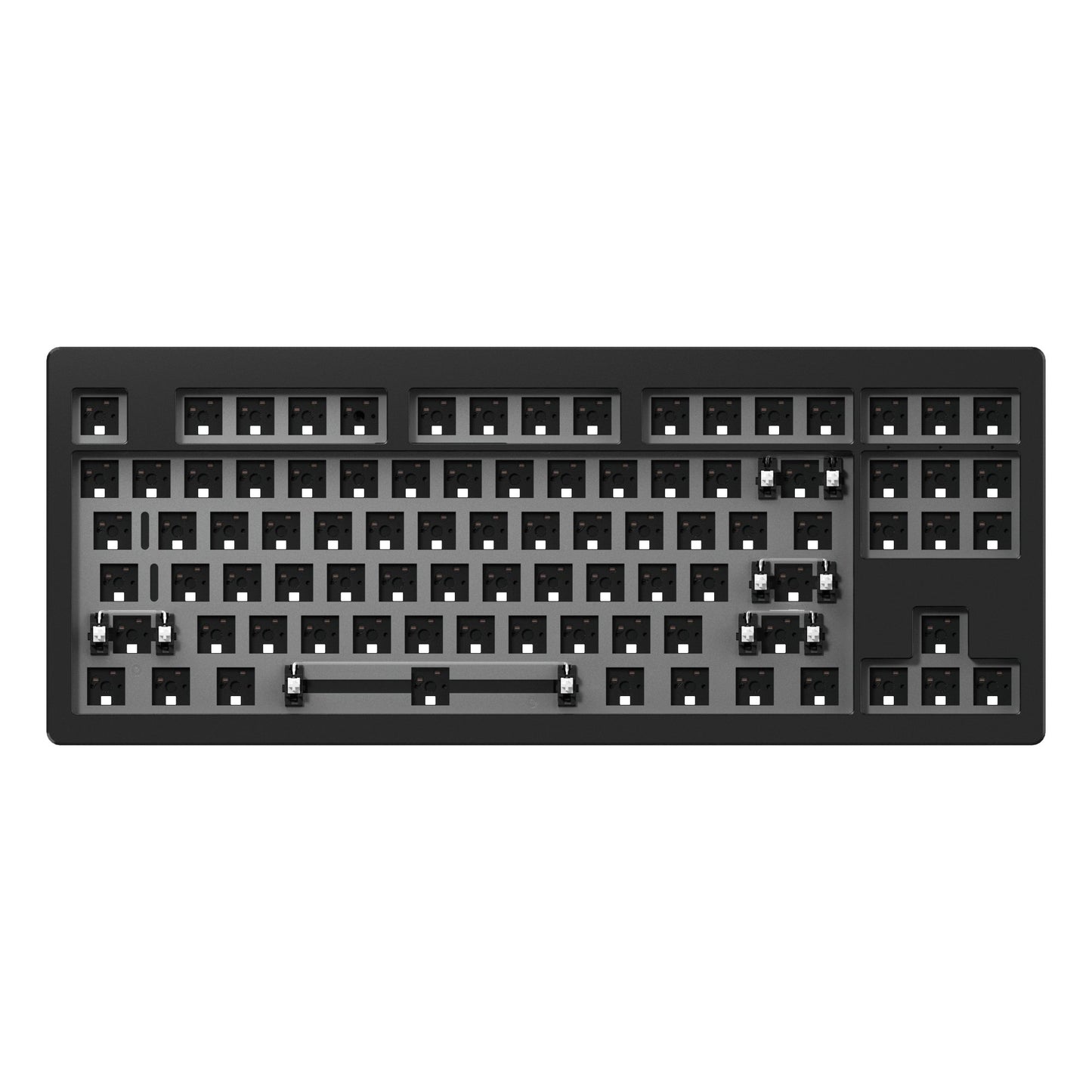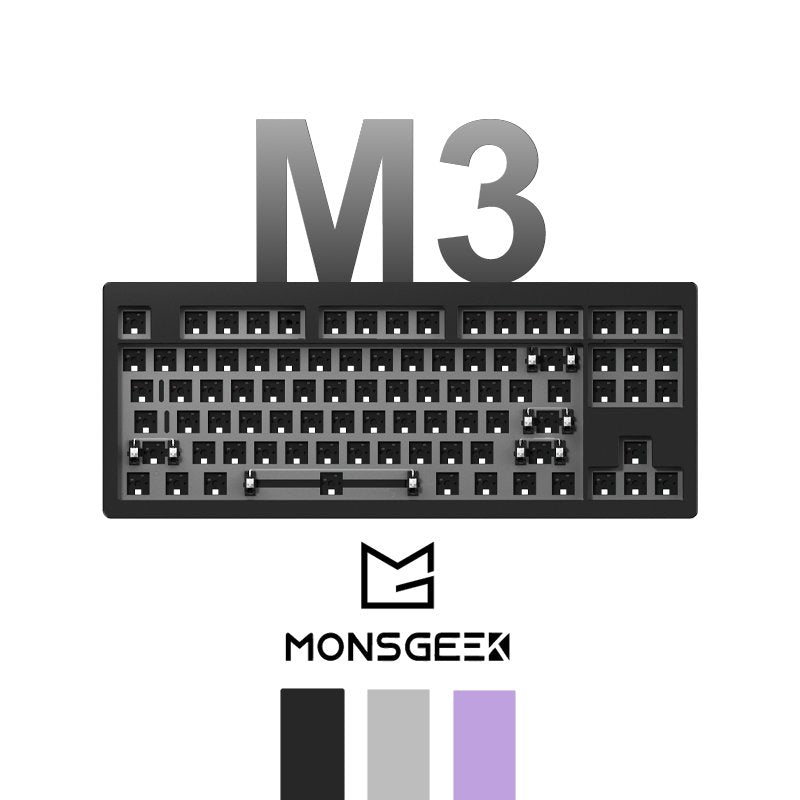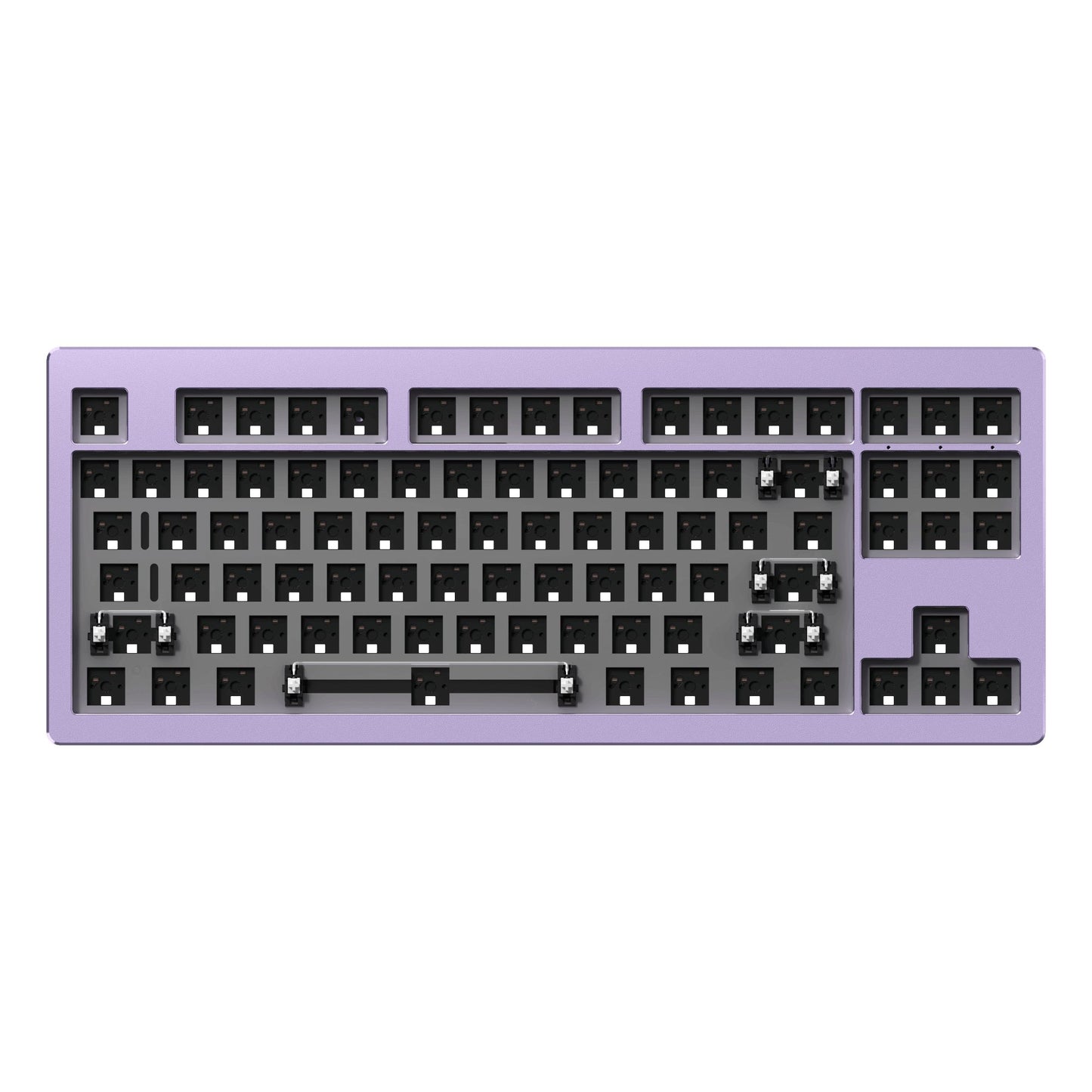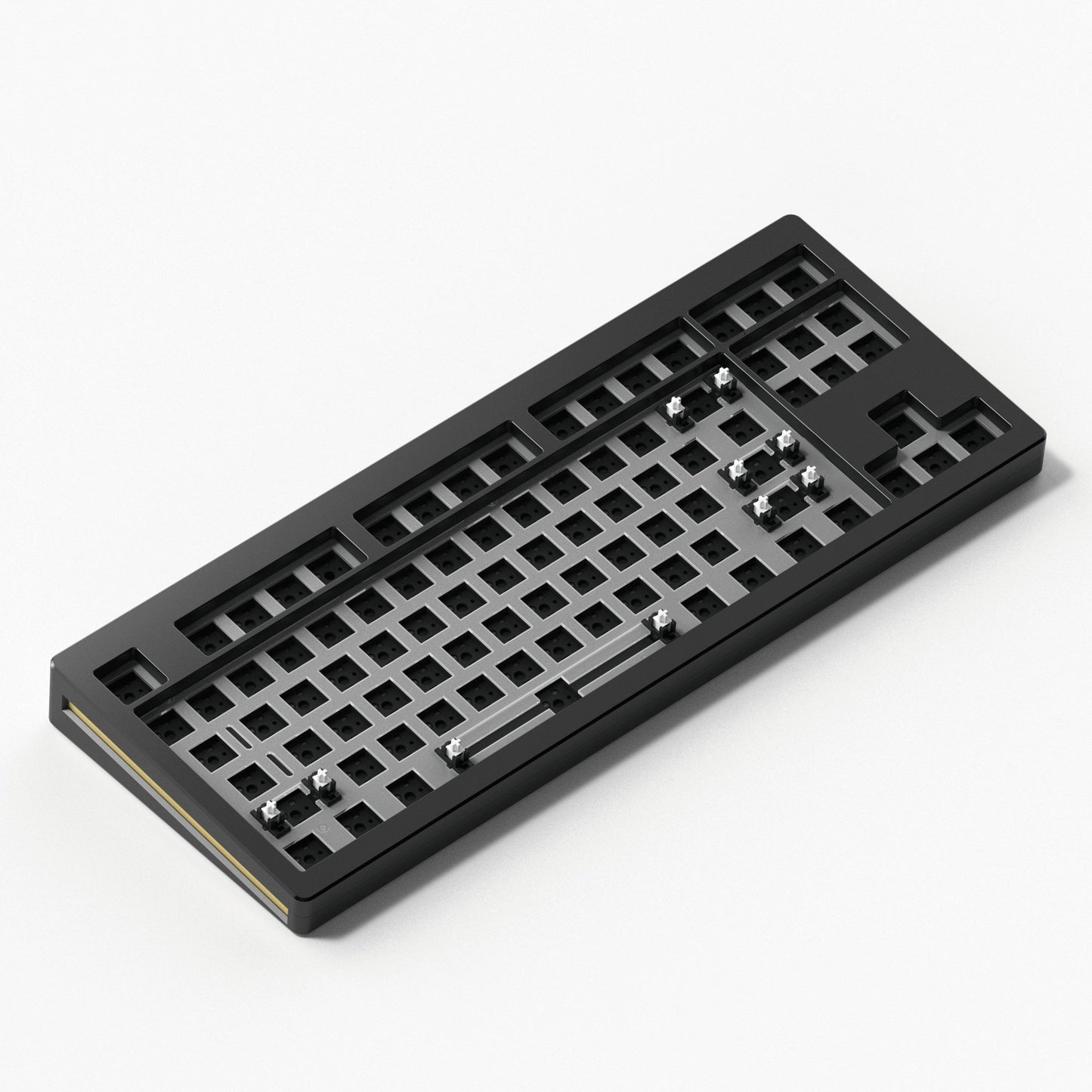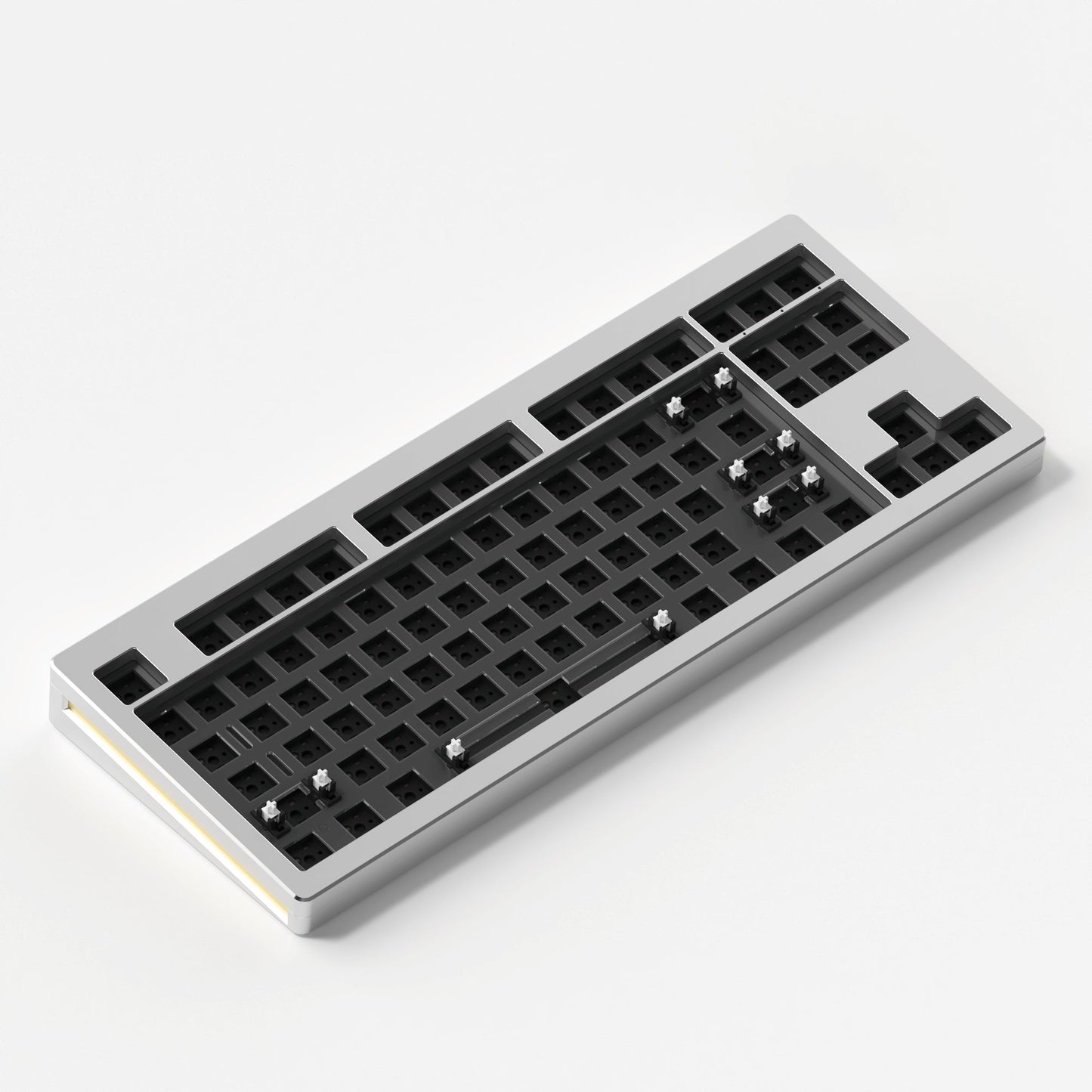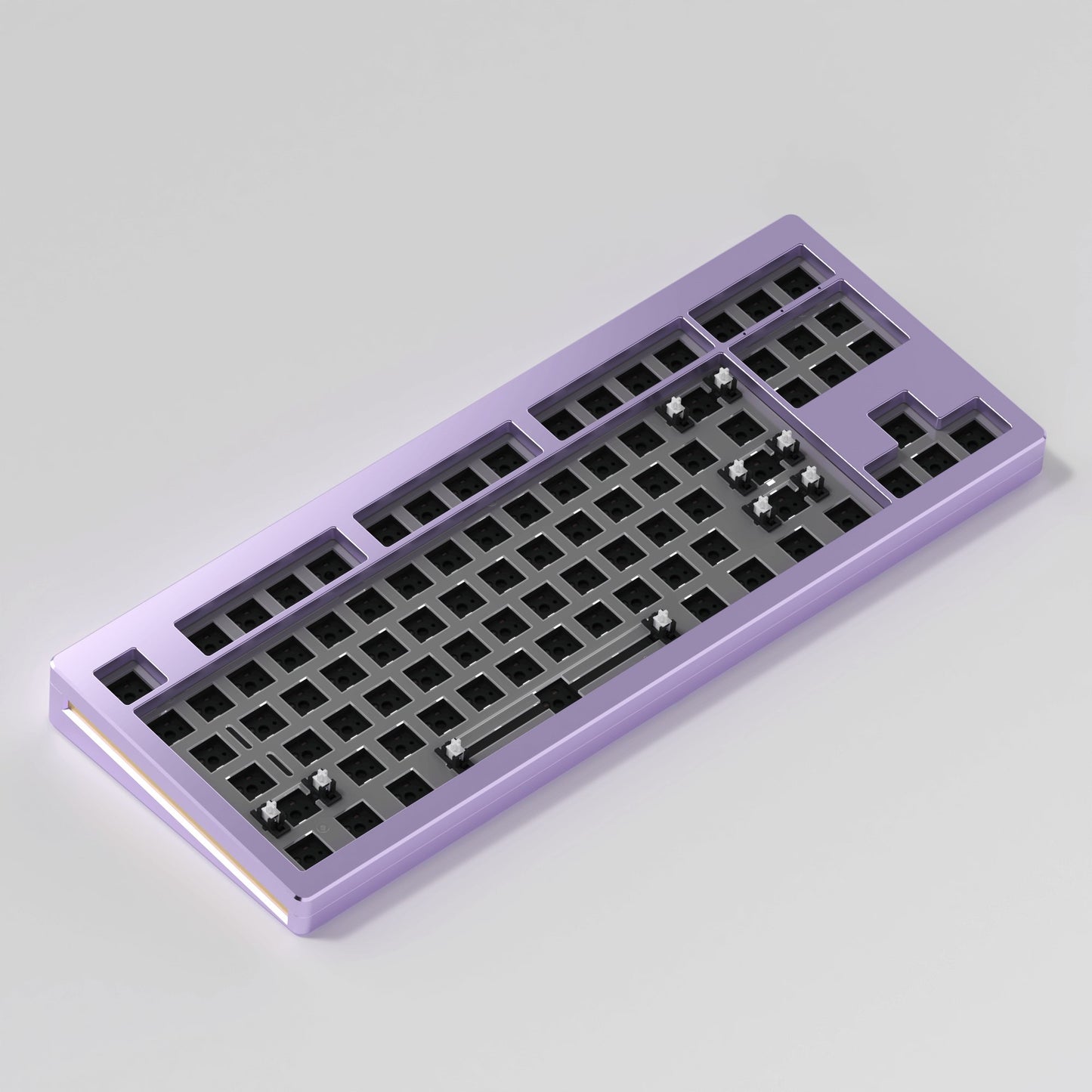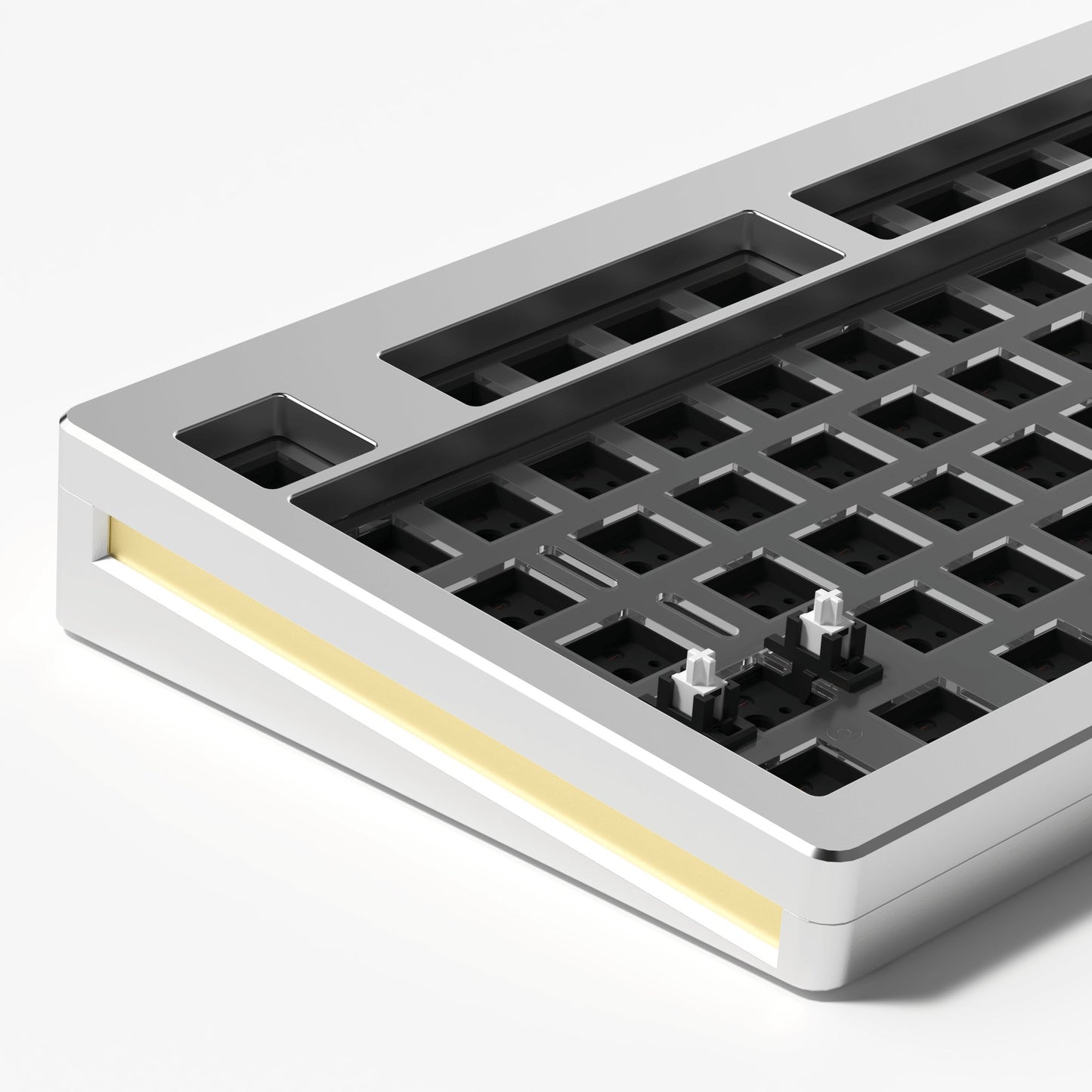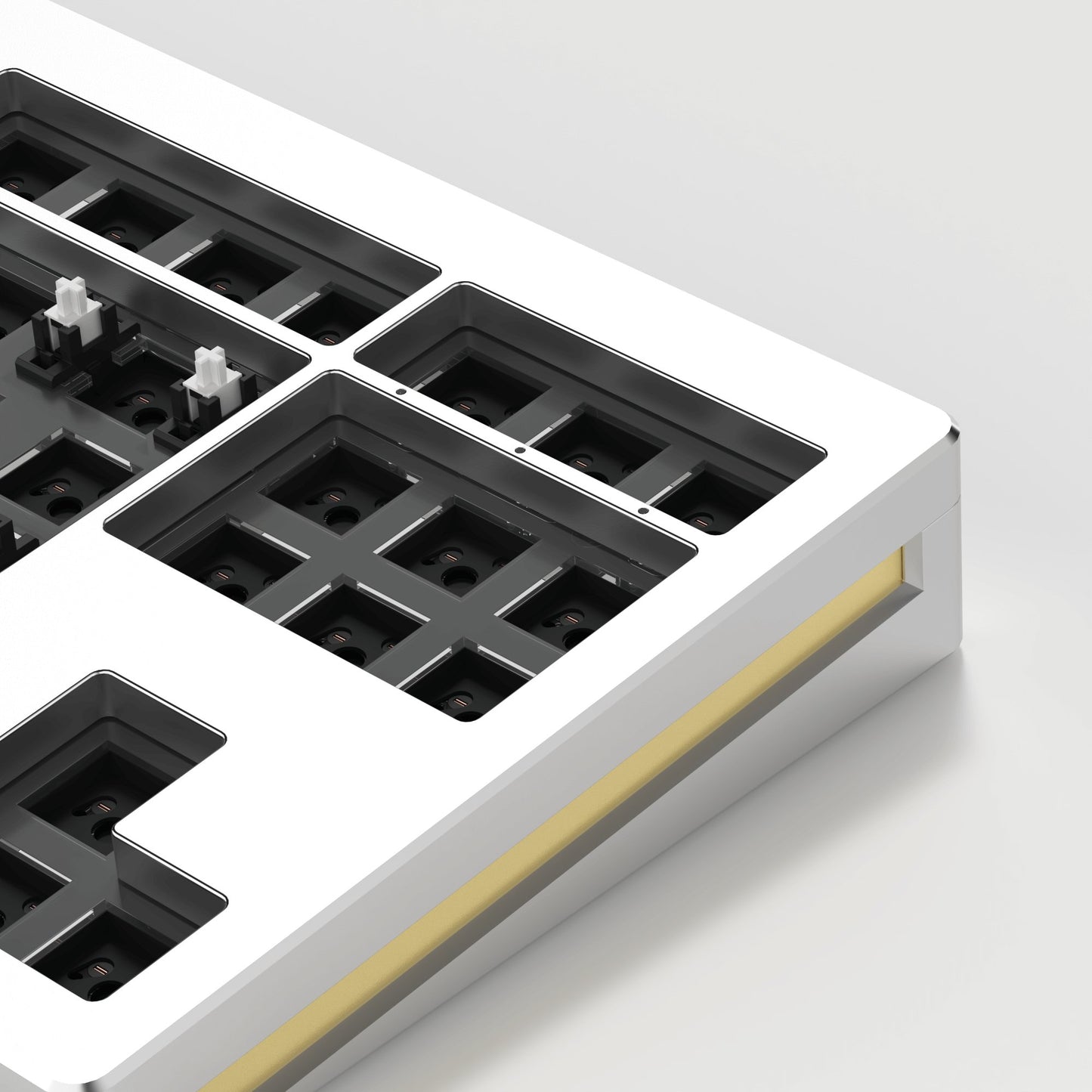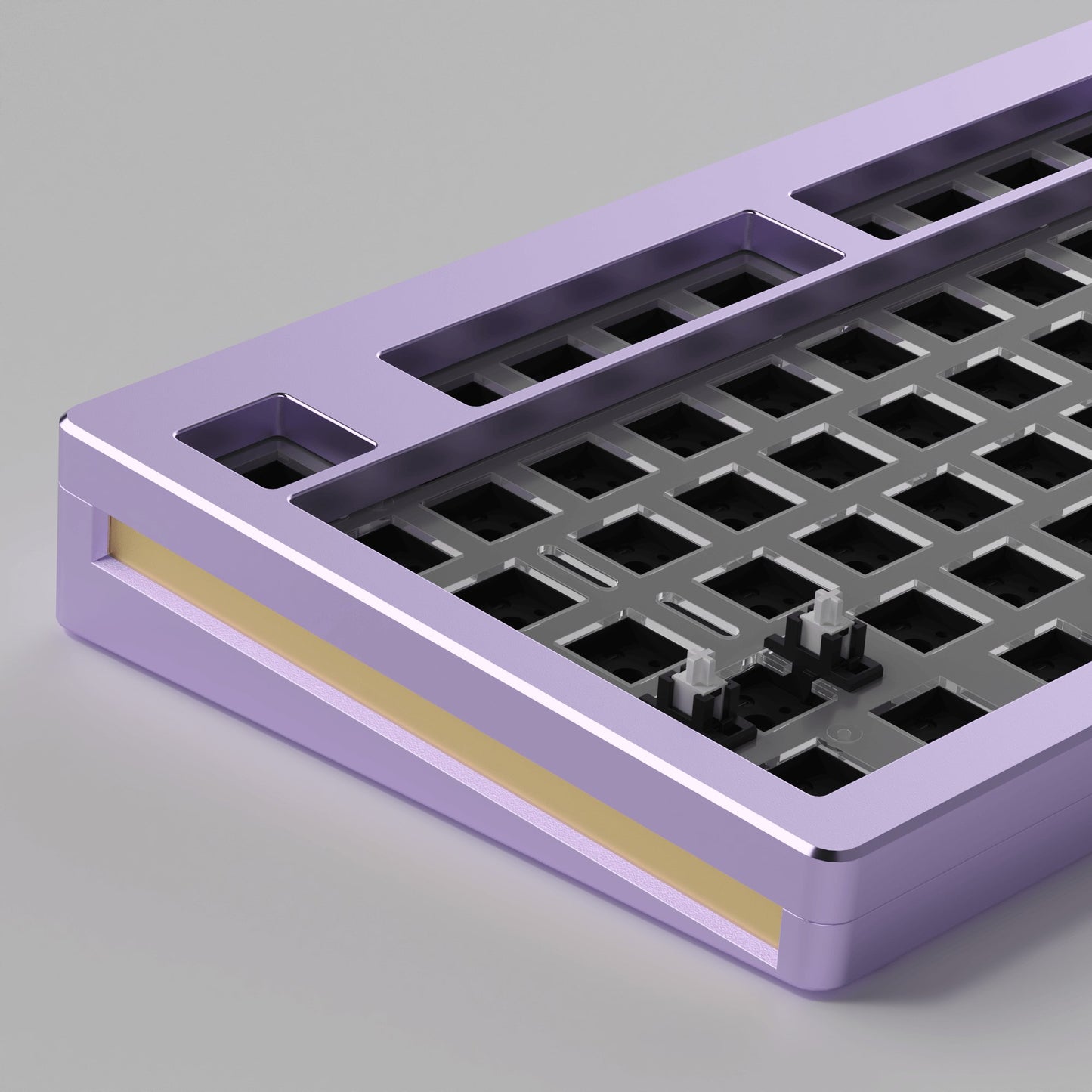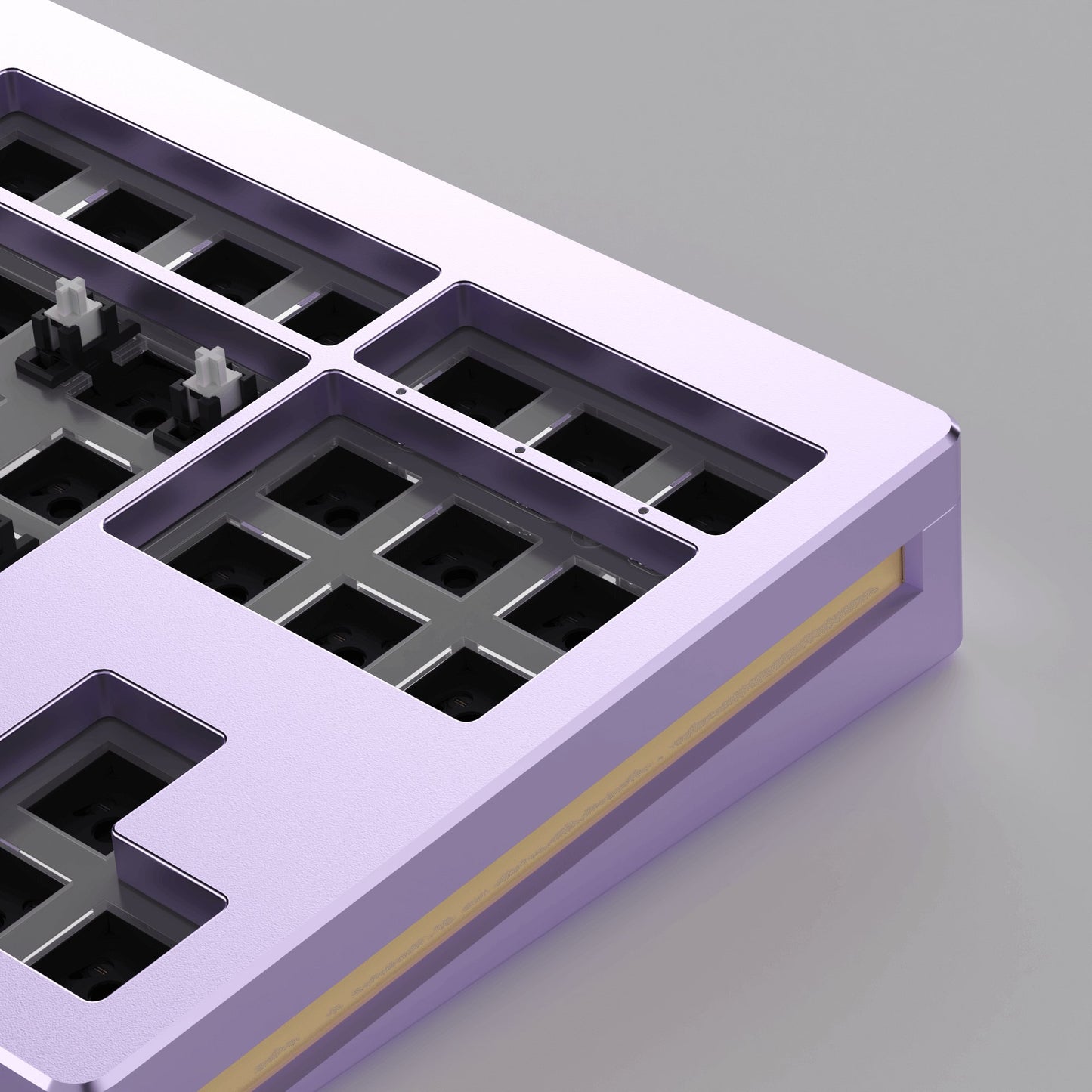 M3
TKL 87-key aluminum DIY Kit.
MonsGeek M3 TKL Tenkeyless keyboard barebone comes with 87 keys, a perfect layout without a number pad to balance size and functionality which helps give more desk space. 
M Series QC Guide
Learn about what to expect with the order. MonsGeek provides its standard on how we manage aluminum finishes during QC process. Click on the button to download. 
Download Here
Stabilizers
PCB Mount/Screw-in stabilizers tend to vibrate less. M3 uses Akko transparent white stabilizers (un-assembled) with nylon housing in case users want to lubricate.
South-facing PCB
The south-facing PCB of the M3 barebone kit avoids causing interference with Cherry profile keycaps, offering more compatibility and flexibility.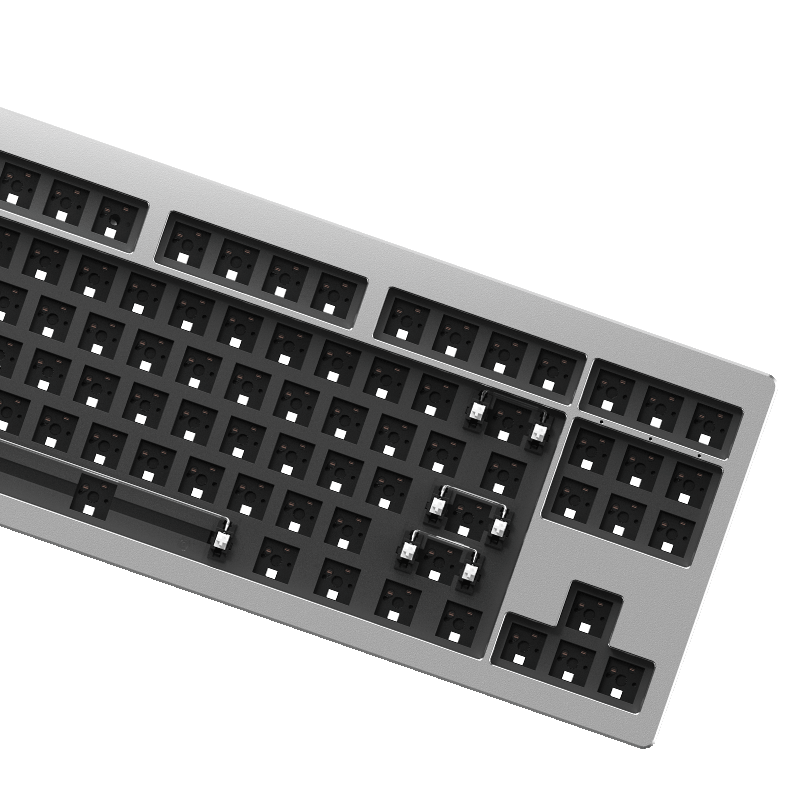 Customizable RGB
M3 TKL mechanical keyboard barebone offers approximately 18 preset backlight modes, which allow users to adjust the brightness and flowing speed levels. Moreover, it supports a wide range of RGB effects, with over 16.8 million colors available. Users can also install an upcoming JSON file to access even more lighting effects and configurations.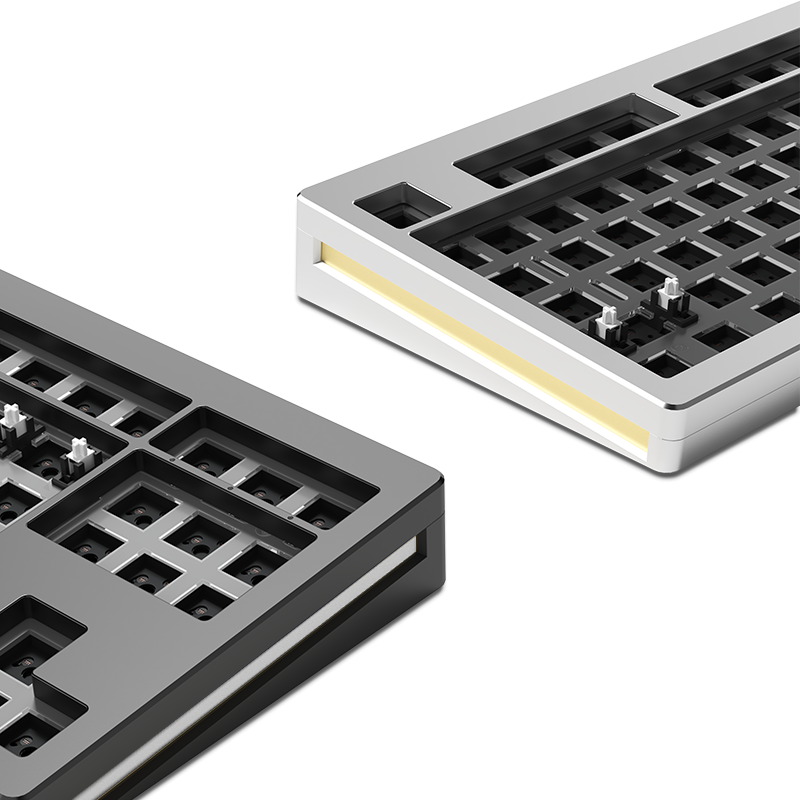 New Silver Accent
While M3 silver comes with golden accent, MonsGeek has picked the new silver accent on other models. MonsGeek will start to offer standalone accents for sale to better personalize each unit based on user preference.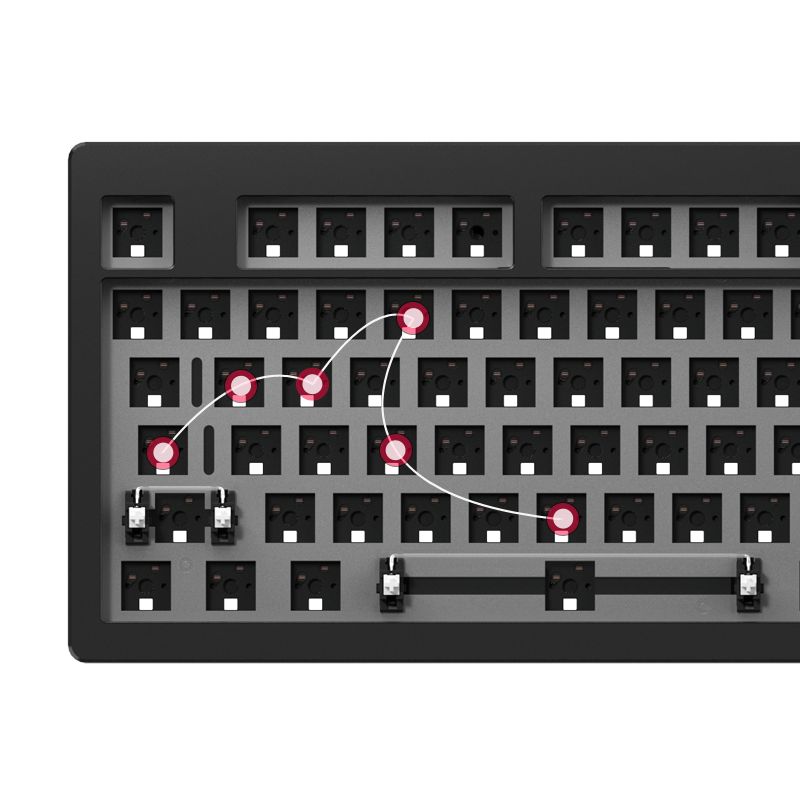 N-Key Rollover
The N-Key Rollover technology allows all keys to work simultaneously and ensures every keystroke is recorded and prevents ghosting.
Engraved Back Design
M3 tenkeyless DIY Kit has adopted the new engraved back design with a re-sized sticker for aesthetics purposes.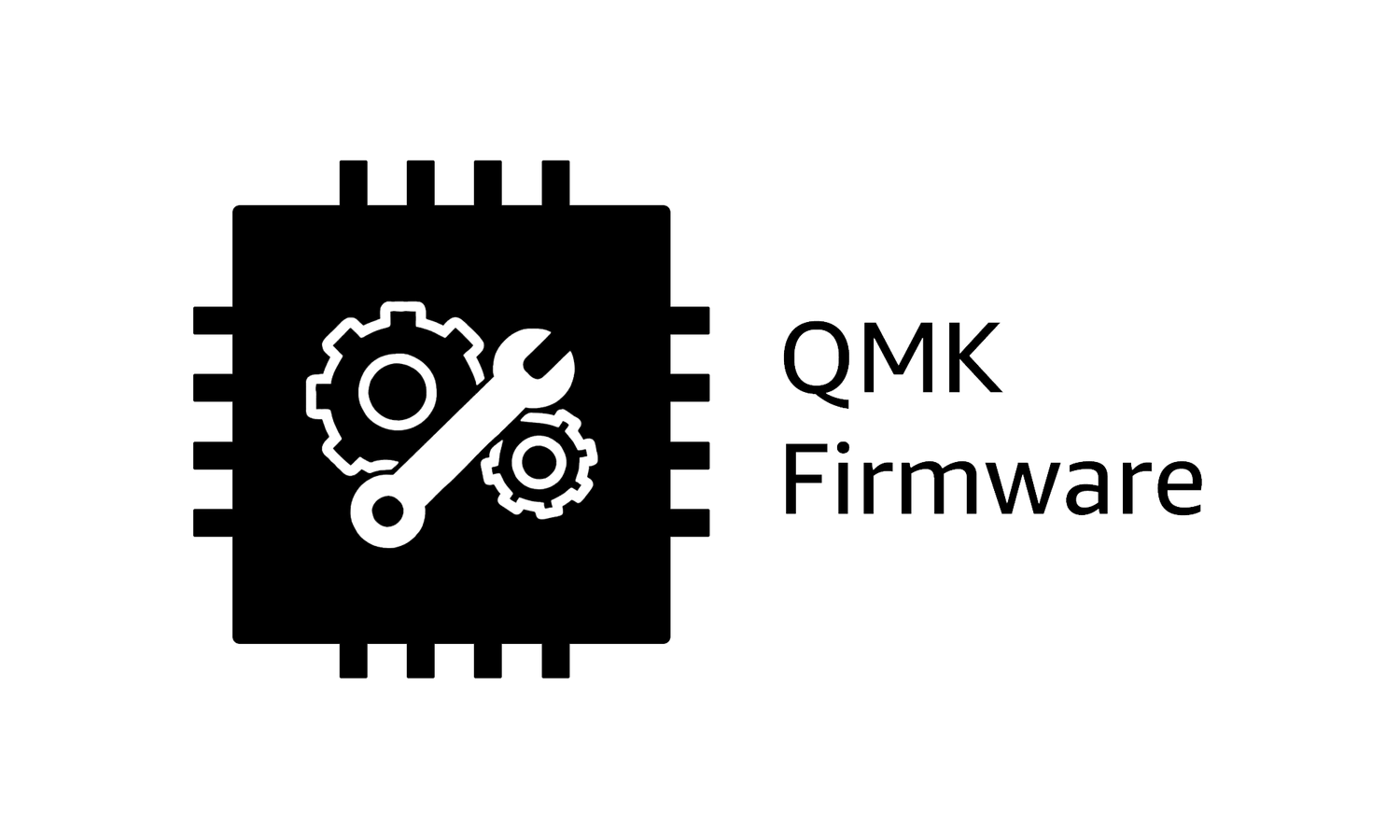 QMK / VIA
MonsGeek M3 custom aluminum kit supports VIA for cross-platform (Linux/Mac/Windows) advanced keyboard configuration.
QMK is currently undergoing certification. Users who wish to implement it before the official pull request can download the source code.
This feature is exclusively for the international version of M3.
Need More Foam?
Monsgeek has developed its own budget custom material that performs equally as well as poron. Meanwhile, MonsGeek M3 comes with an additional sponage case foam to reduce case ping.
*Disclaimer: Using thicker foam may reduce flex, whether to include it or not is down to your personal preference.
PET Insulation Layer
A PET insulation layer has been added to the bottom case in order to prevent any short circuit issues. It's rare for these issues to occur but we want to add extra protection.