Why Custom Desk Mat Is So Crucial To a Workspace Desk Setup ?
In the realm of workspace organization and productivity, the significance of even the minutest details cannot be underestimated. One such detail that might not immediately catch your eye is the custom desk mat. While it may seem like a trivial addition to your workspace, a custom desk mat holds immense importance in enhancing both the aesthetics and functionality of your desk setup. In this article, we delve into the reasons why a custom desk mat is so crucial to a workspace desk setup.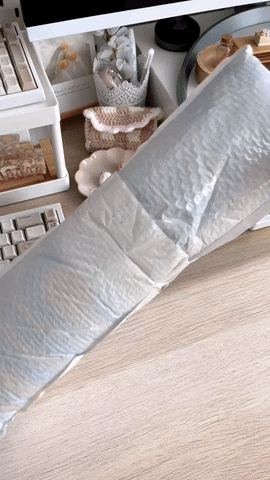 Let's explore a few instances of aesthetically appealing desk setups curated by influencers across platforms such as Instagram, Pinterest, and other social media platforms.
2. Cherry Blossom Custom Desk Mat by @ayu_readyyy
3. 
𝗧𝗵𝗲 𝗚𝗿𝗲𝗮𝘁 𝗪𝗮𝘃𝗲 𝗼𝗳𝗳 𝗞𝗮𝗻𝗮𝗴𝗮𝘄𝗮 🌊 Custom Deskmat by @
jsetups
4. Spring Cherry Custom Deskmat by @soapuuwu
Where To Get Custom Design Desk Mat ? 
Most of the time, we have an ideal image in our mind for our desk setup outlook, but we can hardly find an exact images or theme even if we browse thru all online seller or vendors. So the ideas of designing your own desk mat kicks in. However they are not easy to find one, whom holds both highest degree of customization and good quality desk mat. 
 Click this "Custom Deskmat" if you want to design your own deskmat. 
Personal Connection
A Reflection of Identity
Your workspace is a reflection of your identity and work philosophy. A custom desk mat can incorporate your favorite quotes, a minimalist theme, a favorite cartoon or anime or even a piece of artwork that inspires you. This personal touch not only makes the workspace uniquely yours but also fosters a deeper connection to your environment.
Conclusion
In the pursuit of the perfect workspace, don't underestimate the impact of a custom desk mat. Its ability to enhance aesthetics, organization, comfort, and productivity makes it an essential component of any desk setup. Whether you're a remote worker, a creative professional, or an entrepreneur, investing in a custom desk mat can help you create an environment that supports your work and boosts your overall well-being.