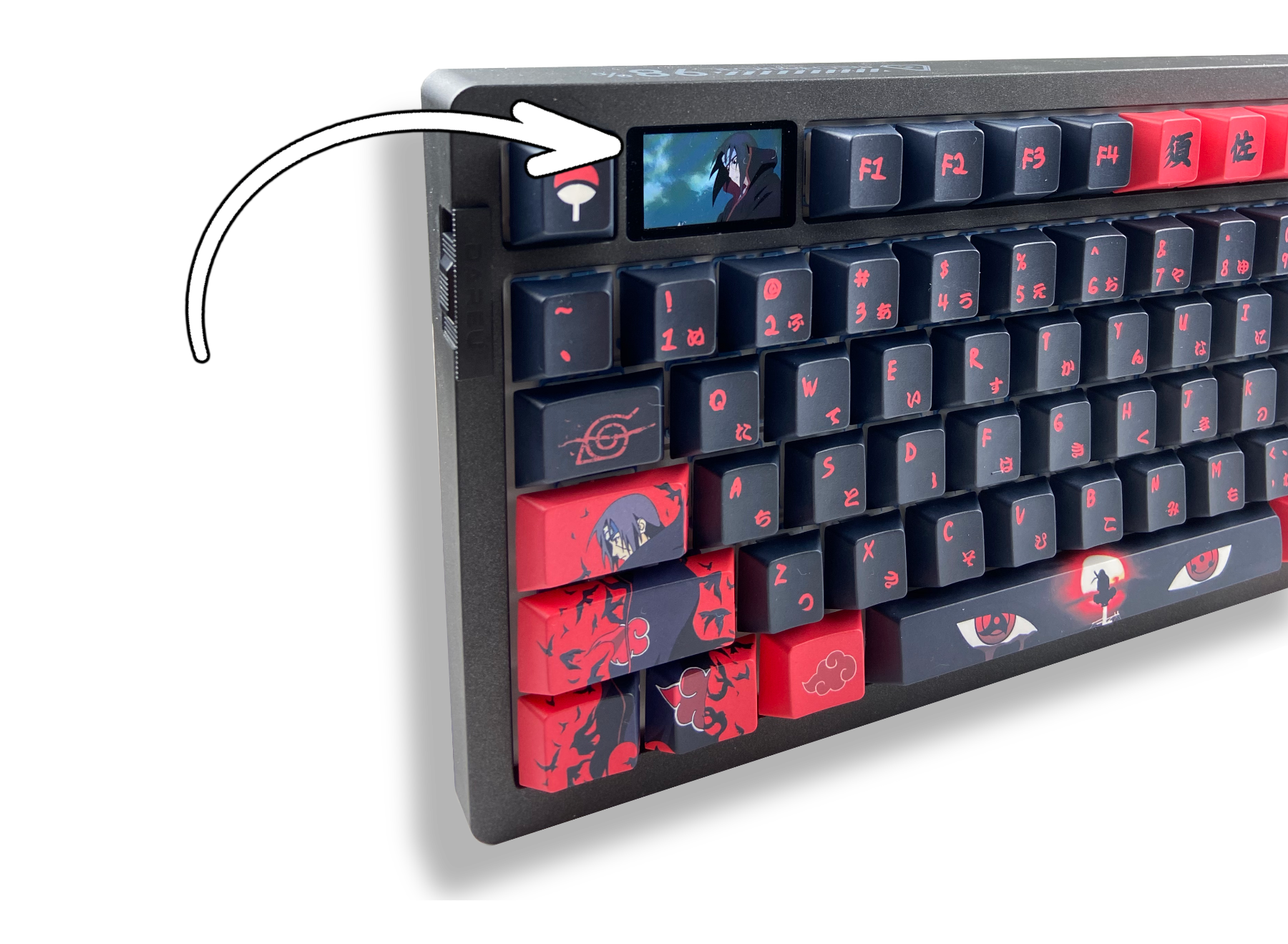 Itachi keyboard is designed with a built-in LED display. A keyboard with LED display is a computer peripheral device that combines the functionality of a keyboard with the added feature of an LED display. The LED display can be used to display various information such as the time, date, media controls, or system status. It is convenient for you to see the power at any time and avoid unnecessary troubles.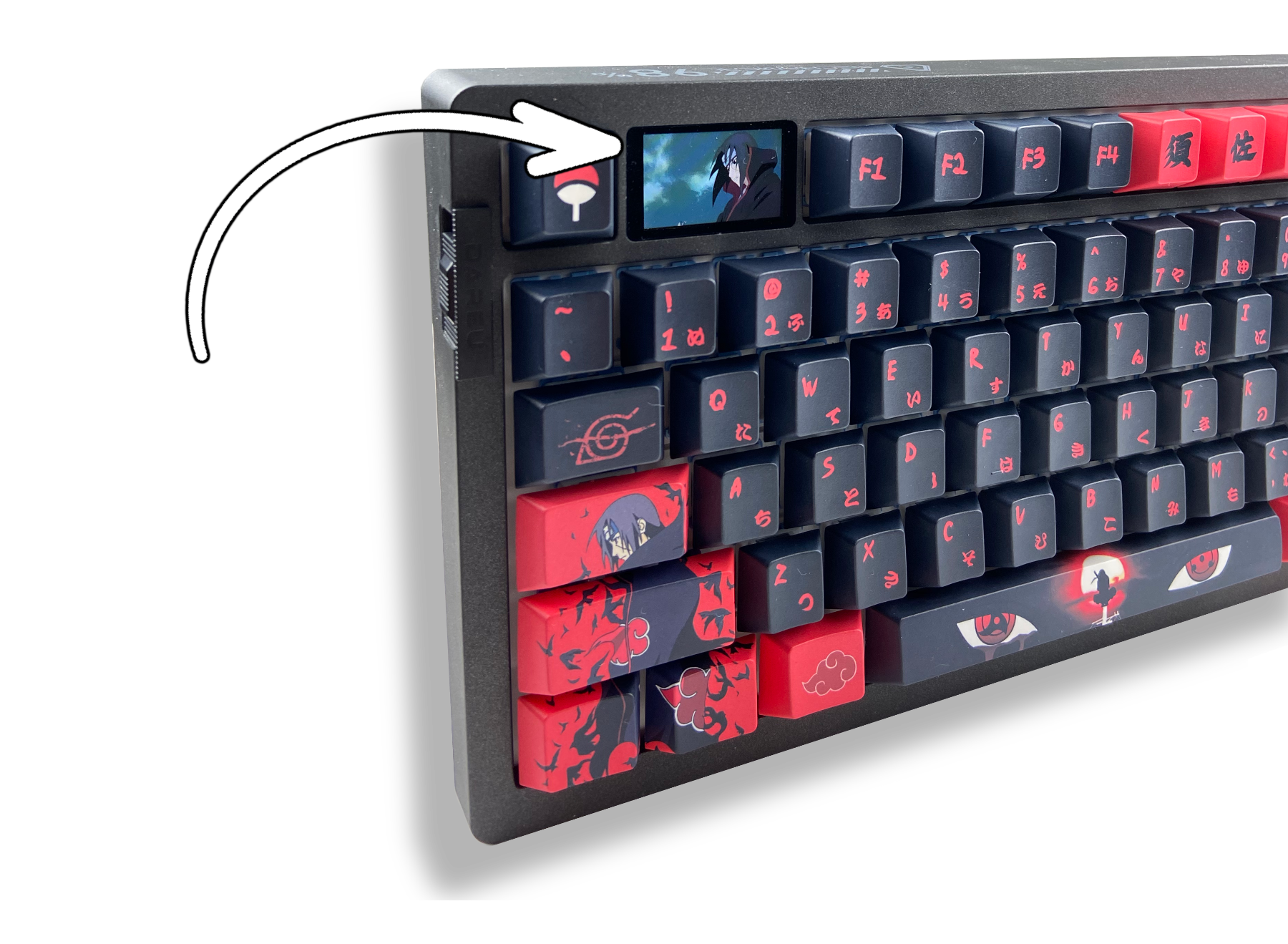 AN INNOVATIVE 96% COMPACT
WIRELESS MECHANICAL KEYBOARD
Crafted to maximize your workspace with an ergonomic design, while retaining all necessary multimedia and function keys. The hot-swappable version offers the freedom to easily personalize your typing experience without soldering.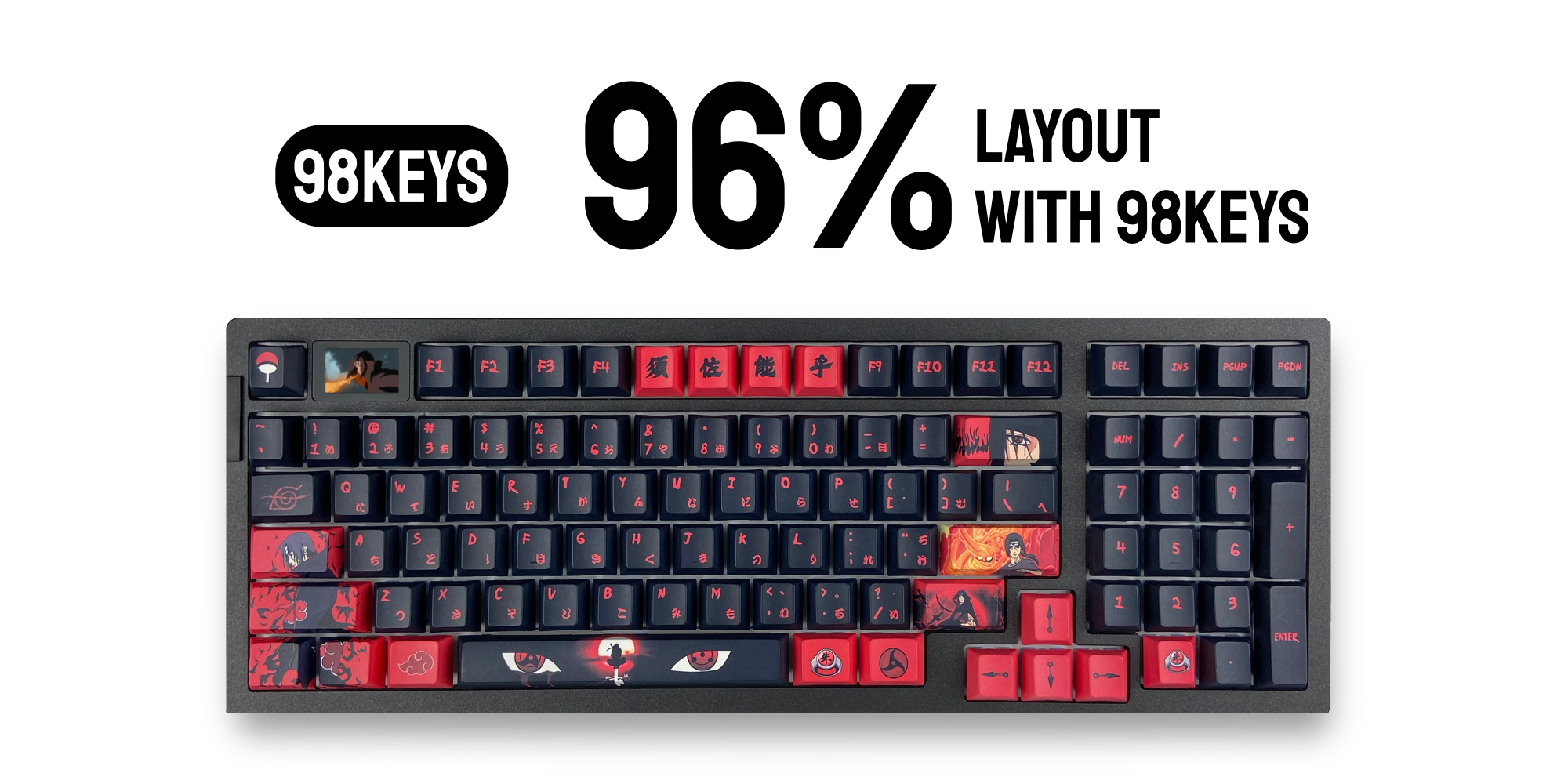 3 MODES OF CONNECTION, FULFILLING YOUR MULTITASKING NEEDS
With 2.4G wireless and Bluetooth 5.0 seamlessly connecting with up to 5 devices, which can satisfy your multitasking needs at any time.
For gamers and editors who pursue input efficiency, the new 2.4G wireless provides lower latency and higher stability than Bluetooth. You can also use a USB-C cable to connect the keyboard to your device.
THE HOT-SWAPPABLE FUNCTION ALLOWS YOU TO EASILY SWAP SWITCHES
Every detail matters, so we make the Cinnamoroll keyboard hot-swappable for your personalized typing experience. The hot-swappable sockets are mounted on the PCB, so you can hot-swap every switch on the keyboard with almost all of the 3pin and 5pin MX style mechanical switches on the market (including Cherry, Gateron, Kailh, Panda, etc.) without soldering. You can customize your own typing experience in seconds.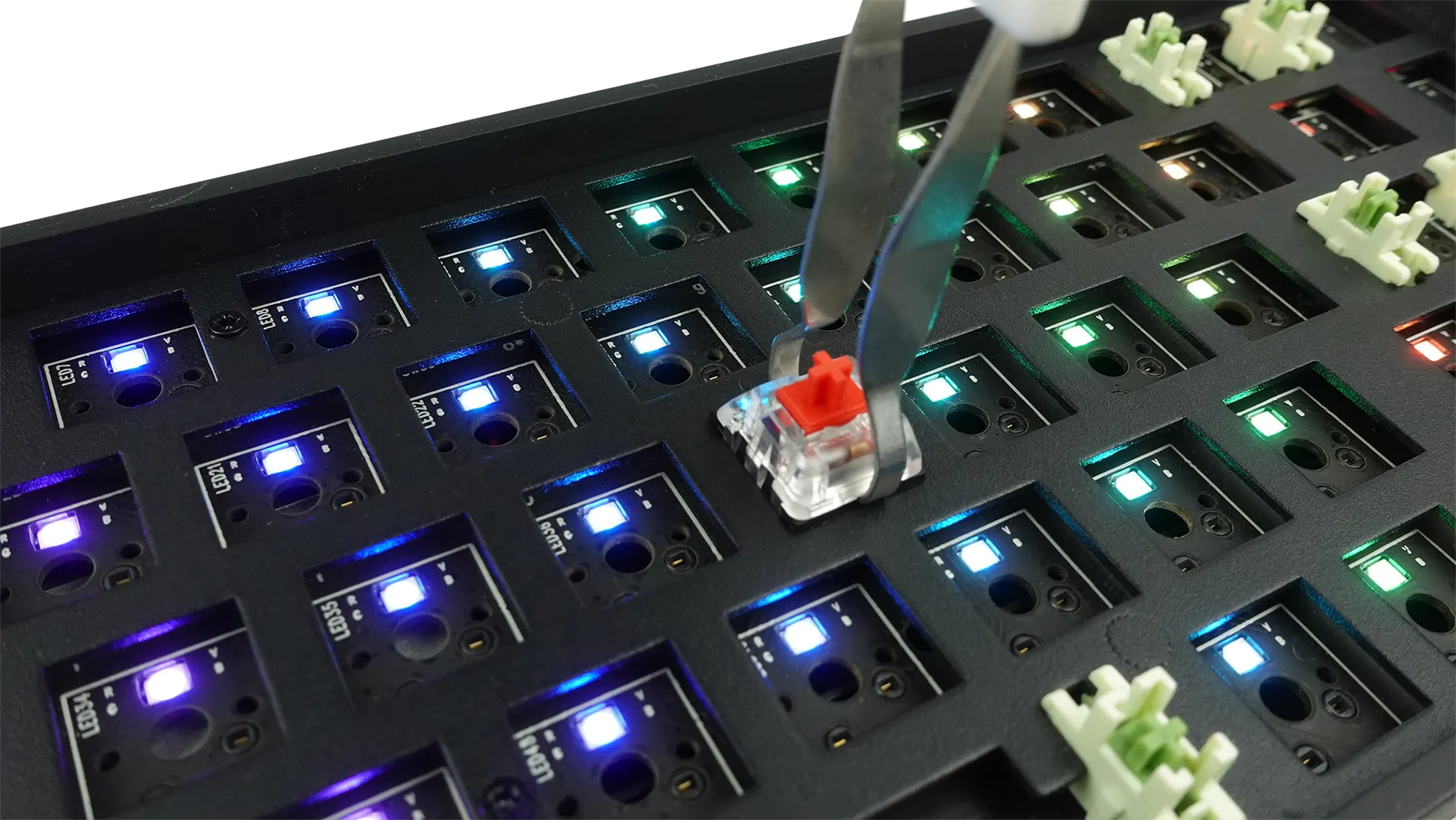 Durable Gateron switch with a 50 million keystroke lifespan
Every detail counts when it comes to a premium typing experience. An optimized mold with more precise positioning and less wobbliness will certainly improve your fingertip feel. Pair that together with factory pre-lubed Gateron G Pro switches, a smooth travel experience is guaranteed.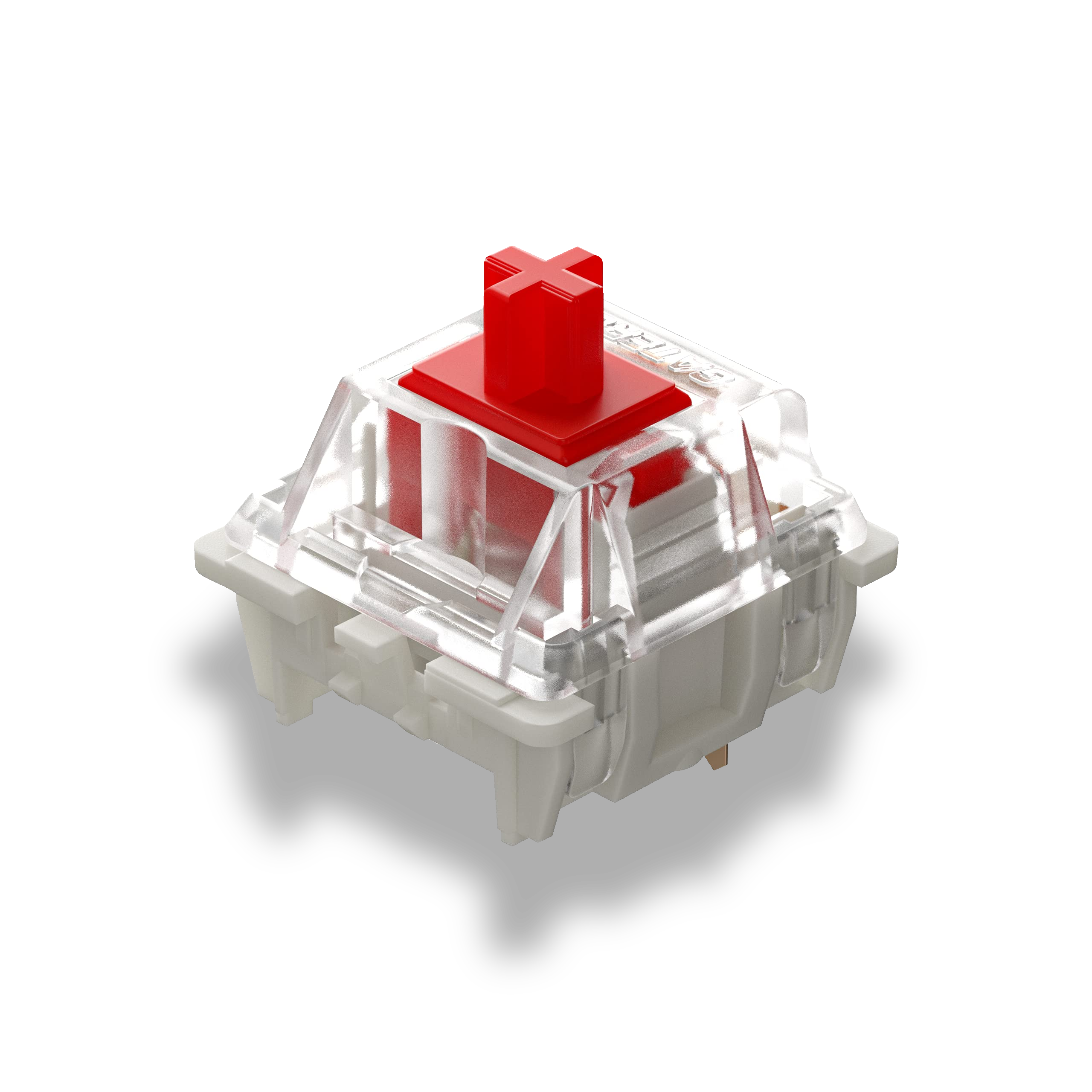 Gateron red is the most commonly used Gateron switch because it is a linear switch, making the typing sound quieter. The pressure is more moderate, light, and prolonged periods of typing will not feel tired. They are suitable for a variety of scenarios and also suitable for most people to use on keyboard.
Actuation force: 45 g
Travel distance: 2 mm
Structure: linear
Pressing feeling: vertical, light pressing force, soft rebound
Scene: game, typing, daily work (all scenes)
Sound: quiet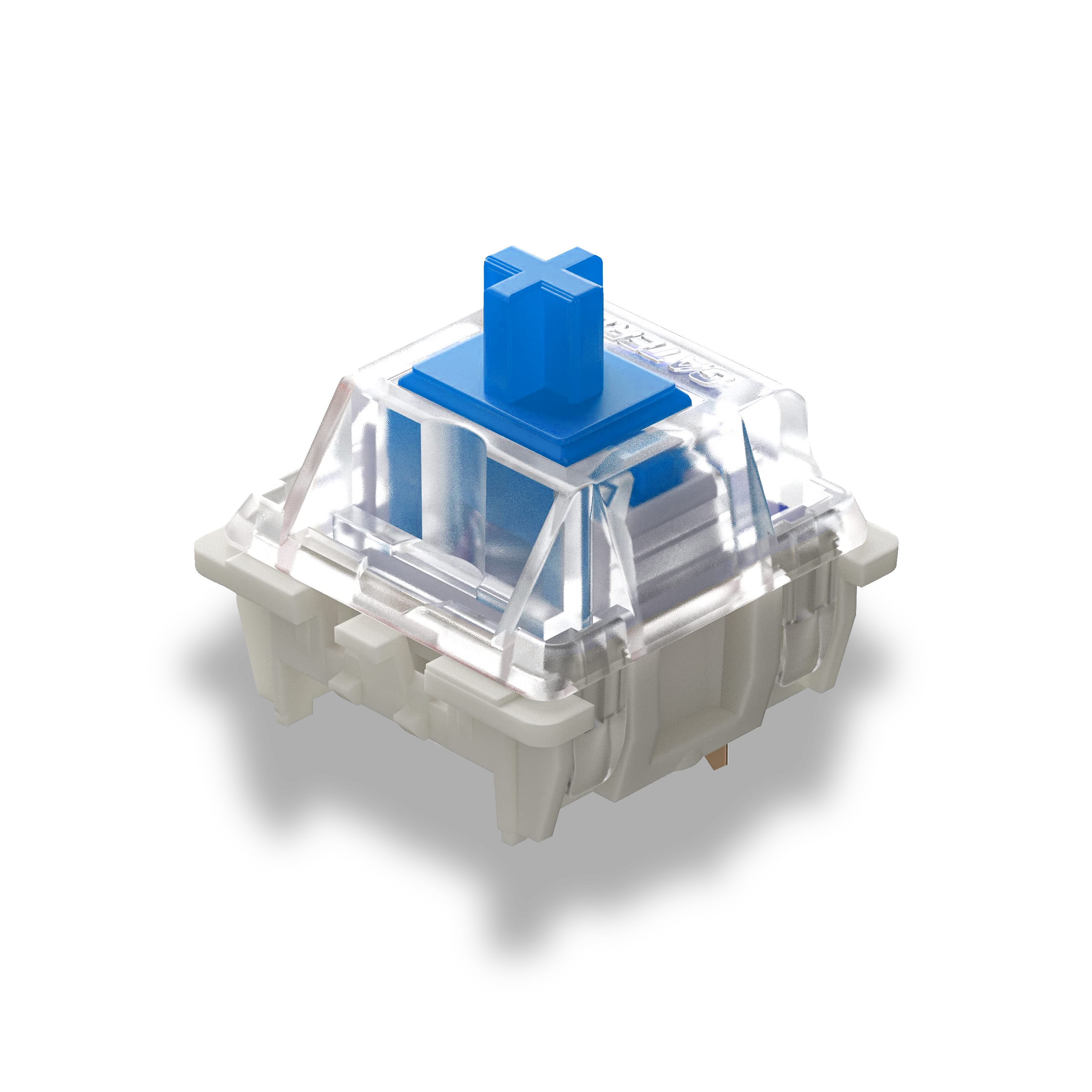 Gateron Blue has a unique clicky touch feel and a louder sound. It still has the characteristics of the Gateron Switch and is smooth with a tactile feedback. It's ideal for games and typing. However, please take into consideration your surroundings when using this switch because it does give off a more audible feedback.
Actuation force: 60 g
Travel distance: 2 mm
Structure: clicky
Pressing feeling: clicky, moderate pressing force, clear rebound
Scene: game, typing
Sound: clicky
All-Around Customizable Keyboard
To build a fully customizable keyboard, we designed every component to be able to assemble easily. Therefore, you can customize and adjust each component you want.